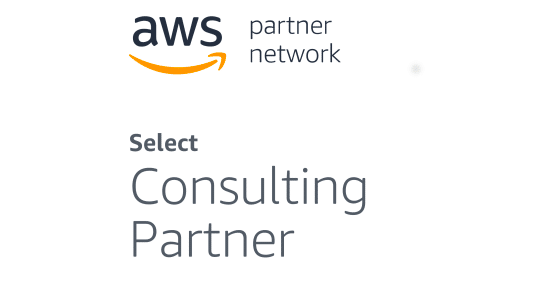 AllCode, Amazon Web Services, AWS Partner
San Francisco, CA, August 23, 2019 –
AllCode announced today that we have been recognized as an Amazon Web Services (AWS) Select Consulting Partner. Since 2016, AllCode has delivered mission-critical solutions on AWS for commercial customers. Receiving designation as an AWS Select Consulting partner is a direct result of AllCode's unflagging commitment to provide its customers with superior Cloud services.
AllCode's past performance as an AWS solutions provider has been integral to receiving this compliance. Attaining AWS Select Consulting Partner status requires AllCode to meet a variety of key performance indicators meant to prove that our company has the infrastructure, expertise, and dedication to successfully deploy AWS services. Some of these requirements include employing 4 AWS accredited staff members, launching at least three AWS opportunities that meet a baseline monthly recurring revenue, and receiving a minimum of 5 customer satisfaction responses.
AllCode is consistently updating and reviewing its compliance, certifications, and partnerships with an eye towards providing simple, effective business solutions. AWS is a large part of that strategy and has been key in providing the support needed to deliver a high return on investment for our customers.
To Find Out More About Our Cloud Services:
Learn about the AWS Partners Program:
"AllCode has been implementing AWS solutions for the last 5 years through our Managed Services and Conversion Services. Achieving both AWS Partner tiers validates our ability to effectively architect and deploy secure applications on AWS. These achievements bring a great deal of value and credibility to our customers"
Joel Garcia, CEO