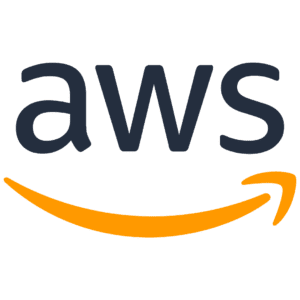 AWS CloudFormation Templates
AWS CloudFormation is designed to help users procure new AWS resources faster and more efficiently.
What is CloudFormation?
Amazon Web Services (AWS) offers a plethora of different tools for developers and business owners to use that make things run more efficiently. With how time-consuming and difficult balancing multiple services in an AWS environment can be, users need a way to create and manage AWS resources more efficiently.  This would otherwise cut down on significant amounts of time that could be spent on other crucial tasks during development.  AWS CloudFormation aims to simplify the provisioning process and helps users update software on the users' schedule.  This can be easily conducted through a text file or one of the default templates AWS provides.  Resources can be managed or created individually or tethered together as a stack.
We're a Certified AWS Partner!
 As an AWS Partner, AllCode is well-equipped to help its clients integrate CloudFormation templates into their applications, providing them with a reliable and scalable solution for real-time communication.
Why use AWS CloudFormation?
It is significantly easier to deploy the resources an application needs by using templates.  These templates are infinitely reusable and can be applied to duplicate infrastructure in multiple AWS environments.  Templates are also highly configurable to the user's needs with parameters, mappings, and conditions to tailor stacks upon creation.  Subsequent stacks will be constructed and configured to the specifics provided by the template.
New templates can be created using JSON or YAML files.  There are no advantages from using one format over the other.

AWS CloudFormation templates are used to automate behaviors needed for maintaining best practice actions and are widely applicable to DevOps.  Additionally, developers can audit alternatives to automate deployments.

CloudFormation is better for scaling global infrastructure, regardless of where it is in the organization.

Templates are surprisingly compatible with third-party and private resources, whether it be management, provisioning, or modeling resources.  They even have circles of GitHub communities with projects that can be shared safely and systematically.
Download list of all AWS Services PDF
Download our free PDF list of all AWS services. In this list, you will get all of the AWS services in a PDF file that contains  descriptions and links on how to get started.
How to use Templates
The primary objective is not to automatically procure resources as it is to automate how certain resources are set up with variables such as type, name, version, and security protocols for either inbound or outbound traffic established.  As previously mentioned, a JSON or YAML file will consist of all the resources compiled in a stack with full details on each, including version number, type, and security protocols for inbound and outbound traffic.
AWS Service Business Continuity Plan
Thousands of businesses are lose an unprecedented amount of money every quarter - don't let yours! Protect your AWS services with this FREE AWS Business Continuity Plan. Learn More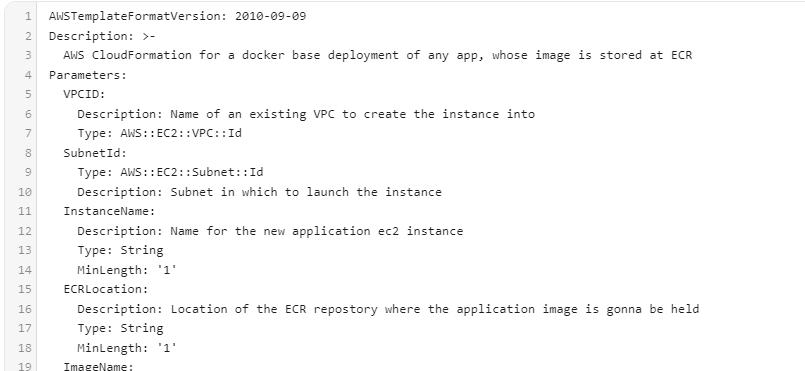 Variables can be selected individually to avoid having to manually hard code them.

All resources will need to be declared, whether they are an S3 bucket or an EC2 instance.  Each resource will have multiple properties tied to it, each of which

can

 have subproperties related to it.

Any output variables that need to be imported to other stacks will also need to be declared in the template.

Not all variables need to be chosen in order to deploy.  Variables can be declared as needed.

To avoid issues with regional-dependent variables, mapping will set conditions for selected variables that need to be in specific AWS Regions.

To make establishing variables easier, AWS does have a complete library of variables and other references to help make compiling templates easier.
Users can update the properties for resources in existing stacks. These changes can range from simple configuration changes, such as updating the alarm threshold on a CloudWatch alarm, to more complex changes, such as updating the Amazon Machine Image (AMI) running on an Amazon EC2 instance. Many of the AWS resources in a template can be updated, and we continue to add support for more.
Conditions help to establish certain circumstances under which new AWS resources are procured.  For example, users might want to differentiate using a template for when they are deploying to a production environment or a test environment.
Building on the declarative language of the template, the Transform section will declare any macros the template will be using.  These macros will then execute in the order they are specified, so be mindful of how they are listed.
Integrating Security Features


Security is going to be another concern.  With AWS's shared security responsibility policies, it's down to the developers to specify which inbound or outbound content should be screened.  Along with making full use of AWS's other security tools, how traffic going in or out will be scrutinized will need to be specified with the other variables.
Under no circumstances should users have sensitive data in any of the variable categories, such as names.  Worse, embedding credentials into the templates by default.  If necessary, use a dynamic reference instead.

By its default, CloudFormation will encrypt data at rest, while it's in transit, and while it is within the environment network.  However, customers are still responsible for setting encryption and storage policies.

There are options to validate templates before using them to ensure dependencies and syntax errors don't occur before the template is used to create any AWS resources.
Conclusion
Templates are incredibly useful for setting up new AWS resources and environments with less effort on the developer's part.  Setting up resources involves extensive variable configuration and setup before it can properly launch.  Better yet, templates can be repeatedly reused or shared within an organization with sufficient leeway in how those templates are utilized.
Text AWS to (415) 223-9212
Text us and join the 700+ developers that have chosen to opt-in to receive the latest AWS insights directly to their phone. Don't worry, we'll only text you 1-2 times a month and won't send you any promotional campaigns - just great content!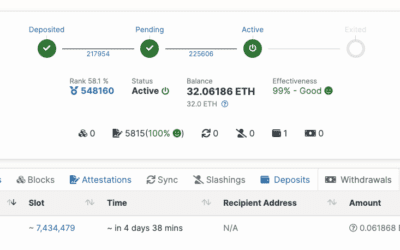 Step by Step tutorial on how to withdraw rewards from Ethereum staking on a Mac OS.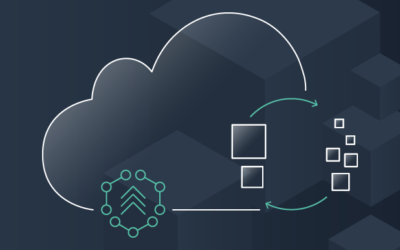 Cloud computing does offer many benefits to users who are just starting to put together applications and solutions. Having an existing solution will not preclude an organization from being able to take advantage of the cloud. Migrating those solutions to a cloud environment can prove to be tricky for users who haven't planned in advance.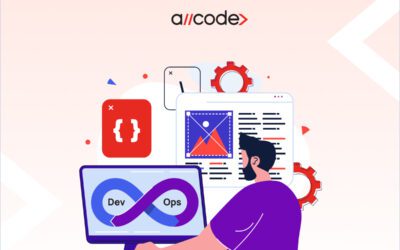 DevOps is a composition of best practices, principles, and company cultural concepts that are tailored to improve coordination in either development or IT teams in an organization. These standards help to streamline and automate the delivery cycle and allow teams to deploy applications sooner. In the case of arising issues, teams can respond faster and develop fixes sooner.