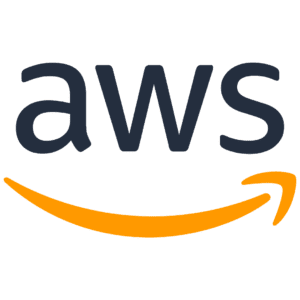 Keeping track of your AWS expenditure, monitoring and paying bills, modifying billing preferences and tax settings, and gaining access to additional Cloud Financial Management tools are all incredibly straightforward tasks that can be accomplished through the use of the AWS Billing panel. Conduct a speedy analysis to determine whether your monthly expenses are in line with previous time periods, anticipated expenditures, or projected expenditures. If there is a discrepancy, conduct further research and take appropriate remedial action, as required.
What it is and How it Works
It is possible to see your billable fees on a monthly basis through the AWS Billing page.On the Billing Details page, for monthly billing periods that have not yet come to a close, you will find the most recent estimated charges based on services that have been metered up until that moment in the month. These estimates are derived from the fact that the billing period has not yet concluded. When a transaction, whether it be a subscription or a one-time purchase, is finalised, an invoice is produced. Invoices can also be issued at the end of each monthly payment cycle. By connecting into the administration account, users of AWS Organizations are able to view the consolidated charges that have been accrued across all member accounts. On the "Bill details by account" tab, you can see information specific to your account. Within the AWS Billing Details section, it is able to view not only the services that were supplied by AWS but also the purchases that were made through the AWS Marketplace.
Advantages
Access to Information is Simple
The AWS Billing Details service is accessible to all AWS customers and does not require any additional settings on their end. It is possible to do historical research and audits if it is possible to easily access all of the billing data and invoices that date back to the commencement of your account.
Invoices matched up with detailed billing information.
Examine an overview of the total invoiced charges for each monthly billing period, download invoice PDFs and CSV files, and go into the details to learn the intricacies of how your charges are determined, such as whether costs are charged by API request, by instance hour, or by GB month.
Billing in a consolidated manner
You will only be responsible for paying a single fee when you use AWS Organizations to consolidate all of your individual user accounts into a single administrative profile.
The Billing Details page offers a clear and concise summary of your Amazon Web Services expenditures for the current billing cycle. Invoice statements can be read and downloaded, individual line items can be viewed along with explanations of pricing and usage, and a CSV file containing your charges can be downloaded for further research. These are just some of the available options. There are also other alternatives.
You can enable CSV download of your monthly charges by going to the Billing Preferences page in the Billing dashboard and selecting the checkbox labelled "Enable CSV Download." Simply go to the section labelled Detailed Billing Reports and check the box that is located next to it. This will allow the detailed billing reports. Simply click the Configure button in order to have these reports sent to an existing S3 bucket. You also have the option of constructing a brand-new S3 bucket by selecting the New button. Select Save Preferences from the drop-down menu. Once you've activated the reports, you'll be able to download these CSV files for any future billing periods at your convenience.
Download list of all AWS Services PDF
Download our free PDF list of all AWS services. In this list, you will get all of the AWS services in a PDF file that contains  descriptions and links on how to get started.
Using Amazon Web Services for Financial Management
You may revolutionise your company with the help of increased cost transparency, management, accurate forecasting, and optimization. When you use the cloud, you may swap fixed costs for variable costs, which enables you to pay for information technology (IT) just on an as-needed basis as opposed to paying for things like data centres and physical servers. Additionally, because of economies of scale, the variable costs are substantially cheaper than what you would pay if you were to do it on your own. This is because of the fact that the scope of the operation is larger. AWS has a suite of solutions that can aid you in managing and optimising your spending, regardless of whether you were born in the cloud or are just starting started on your quest to migrate your operations to the cloud. Many businesses and organizations are experiencing operational, financial, and revenue disruptions as a result of this unprecedented period of uncertainty. Cloud computing provider AWS offers a number of options to assist you with cost control and optimization. In addition, this comprises a wide range of services, tools, and resources that may be used to organize and track data, increase control through unified billing and access rights, enable improved planning through budgeting and forecasting, and further cut costs through resource and pricing optimizations, among other things.

AWS Cost Control Methods
Organize and report cost and use data using user-defined techniques.
Decisions can only be made based on thorough and near-real time knowledge of your costs and consumption patterns. Using Amazon Web Services (AWS) cloud computing services, you are able to manage your resources in accordance with your needs, view, analyse, and precisely chargeback your costs and usage to the right parties (e.g. department, project, product). Instead of enforcing charges from a centralised location, you may provide your engineering, application, and business teams with useful real-time cost data. Teams can be held accountable for their own expenses thanks to the detailed, allocable cost data.
Keep an eye on the billing process to prevent overspending.
The need for an easy and rapid way for business and organisation executives to access AWS billing information, including a spend summary, a breakdown of all service costs made by accounts across the company, and discounts and credits, is vital. To take advantage of greater volume discounts across all of their accounts, customers can combine all of their invoices into a single document. In order to maintain control over costs, governance, and security measures, leaders must also put in place appropriate safeguards. Amazon Web Services (AWS) helps businesses achieve a delicate balance between freedom and control by providing granular user access management.
More flexible forecasting and budgeting to aid in better planning.
Businesses and organisations must plan for and create expectations regarding cloud costs for their projects, applications, and other endeavours, amongst other things.It was unnecessary for groups to approve, obtain, and deploy infrastructure because the advent of cloud computing made it possible for them to continuously buy and deprecate resources. Because of this flexibility in forecasting and budgeting, organisations must adapt to the new, dynamic processes. Additional features include budget thresholds, notifications for when costs and consumption are anticipated to reach, or exceed, a predetermined limit, and forecasts based on your previous costs and usage data. Reservation use and/or coverage targets can also be applied to Reserved Instances and Savings Plans, which can be tracked over time to determine how well they are performing in regard to those targets.
Recommendations for resources and pricing can help you save money while also increasing earnings.
Clients may gain control over their costs and continuously optimise their spending using AWS. AWS offers a variety of pricing models and resources that may be customised to meet your exact performance and cost requirements. When evaluating AWS services for your architectural and commercial goals, you'll have the flexibility you need by selecting from a variety of characteristics, including as operating systems, instance types, availability zones, and purchase options. AWS gives recommendations for resource optimization to make the evaluation process easier and to better select the most cost-effective resources. With Spot Instances and Reserved Instances, you may further lower your expenditures without affecting the performance and dependability of your workloads (up to 72 percent with Reserved Instances and Spot Instances and Savings Plans both provide significant returns of up to 90%.
Amazon Web Services offers Cloud Cost Management Services.
If you want to better organise and track your costs and usage, gain greater control through consolidated billing and access permissions, enable better planning through budgeting and forecasting, or further lower your costs through resource and pricing optimizations, the aforementioned services, tools, and resources can assist you in lowering your AWS bill.
As you lay the groundwork for your system of cost allocation and control, develop your own tagging method. Amazon Web Services (AWS) Cost Categories Report | AWS Cost Allocation Tags
Report An allocable cost breakdown will help you gain a better understanding of and accountability for your cloud expenditures. AWS Cost Explorer, AWS Cost and Usage Report, and AWS Application Cost Profiler are all now available to you.
Track billing information across the enterprise in a single, centralised location. Amazon Web Services Consolidated Billing | Amazon Web Services Purchase Order Management | Amazon Web Services Credits
Control Effective governance mechanisms should be put in place and safeguarded. AWS Cost Analysis | AWS Identity and Access Management | AWS Organizations | AWS Central Administration | AWS Service Catalog
Prediction Create forecast dashboards to estimate your resource consumption and spending. Amazon Web Services Cost Explorer (Self-Service) | Amazon Web Services Budgets | Amazon Web Services Cost Explorer (Self-Service) (Event-Driven)
Budget- Maintain control over your spending with a personalised budget threshold and automatic alarm notice. AWS Budgets | AWS Budget Actions | AWS Service Catalog | AWS Service Management
Free trials and programmatic discounts can be utilised based on your workload and requirements. using Amazon Web Services (AWS) Free Tier, Amazon Web Services (AWS Reserved Instances), Amazon Web Services (Spot Instances), or Amazon DynamoDB On Demand

Elasticity entails planning and scaling your service offerings in accordance with the anticipated use pattern and requirements of your organisation. Instance Scheduler; Pausing and Resuming Amazon Redshift; EC2 Auto Scaling; AWS Trusted Advisor

Your service allotment should be sized in accordance with the actual demand for your services. Cost Explorer right-sizing recommendations | AWS Compute Optimizer | Amazon Redshift resizing recommendations | Amazon S3 Intelligent Tiering I AWS Instance Scheduler
Inspect -Right-sizing recommendations Keep up with the latest developments in resource deployment and cost efficiency | AWS Cost Explorer
Text AWS to (415) 890-6431
Text us and join the 700+ developers that have chosen to opt-in to receive the latest AWS insights directly to their phone. Don't worry, we'll only text you 1-2 times a month and won't send you any promotional campaigns - just great content!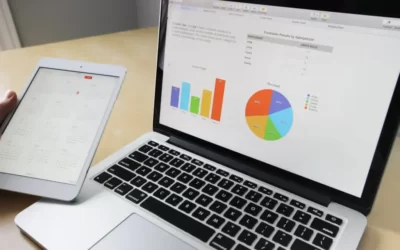 The landscape of online advertising has undergone a profound transformation in recent years, thanks to the integration of Artificial Intelligence. One of the key factors driving this change is the emphasis on personalization. This technology will only continue to serve a crucial role in personalization strategies for elevating digital marketing efforts.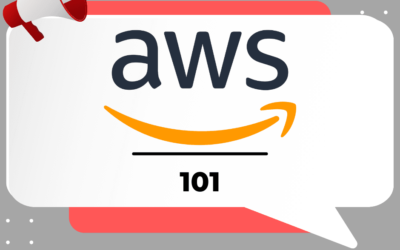 Amazon's Web Services is a very complex platform. Streamlining and optimizing production workflows can be challenging for inexperienced users. However, the benefit of learning grants options for better efficiency, reliability, security, and cost-effectiveness for operations run on AWS.
While complexity can be difficult to navigate, it's not impossible. With the right level of expertise, AWS complexity can be navigated with ease.