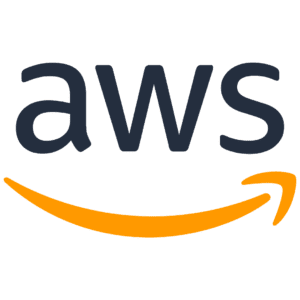 In order to migrate from VMware to AWS, configure the AWS Connector and use the AWS Server migration Service to complete the migration process. For lift-and-shift migrations to Amazon Web Services (AWS), the AWS Application Migration Service (AWS MGN) is the primary migration service suggested.
Introduction
Use the AWS Server migration service after configuring the AWS Connector and you're ready to move from VMware to AWS! The AWS Application Migration Service (AWS MGN) is recommended for lift-and-shift migrations to Amazon Web Services (AWS).It is advised that customers currently utilising Server Migration Service (SMS) for future migrations switch to Application Migration Service (AMS) instead.
Cloud migration is made easier and faster thanks to the AWS Application Migration Service. To immediately realise the benefits of moving applications to the cloud while making no modifications and suffering the least amount of downtime feasible

It is possible to transfer programs from physical infrastructure to AWS using the AWS Application Migration Service. This service supports VMware vSphere, Microsoft Hyper-V, Amazon Elastic Compute Cloud (AmazonEC2), Amazon Virtual Private Cloud (Amazon VPC), and other clouds.
1. You can begin by logging into your AWS Console and selecting "Server Migration" in the Migration menu bar.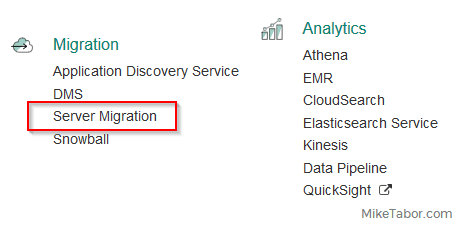 2. In order to get started with the AWS Server Migration Service, click the Get Started button.

3. The OVA may be downloaded and imported into your vSphere environment by clicking the Download OVA button.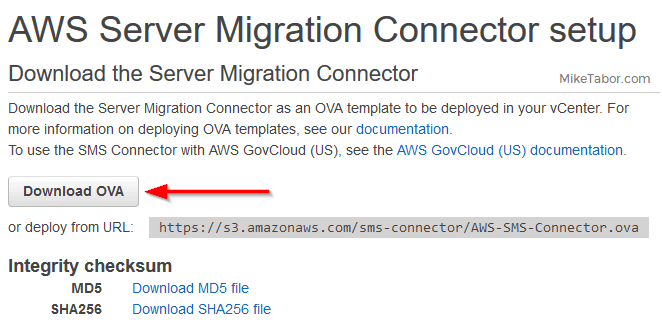 4. A browser window should be opened to the OVA's IP address once the Server Migration Service Connector is set up. Select the Get started now button once you've finished setting up your account.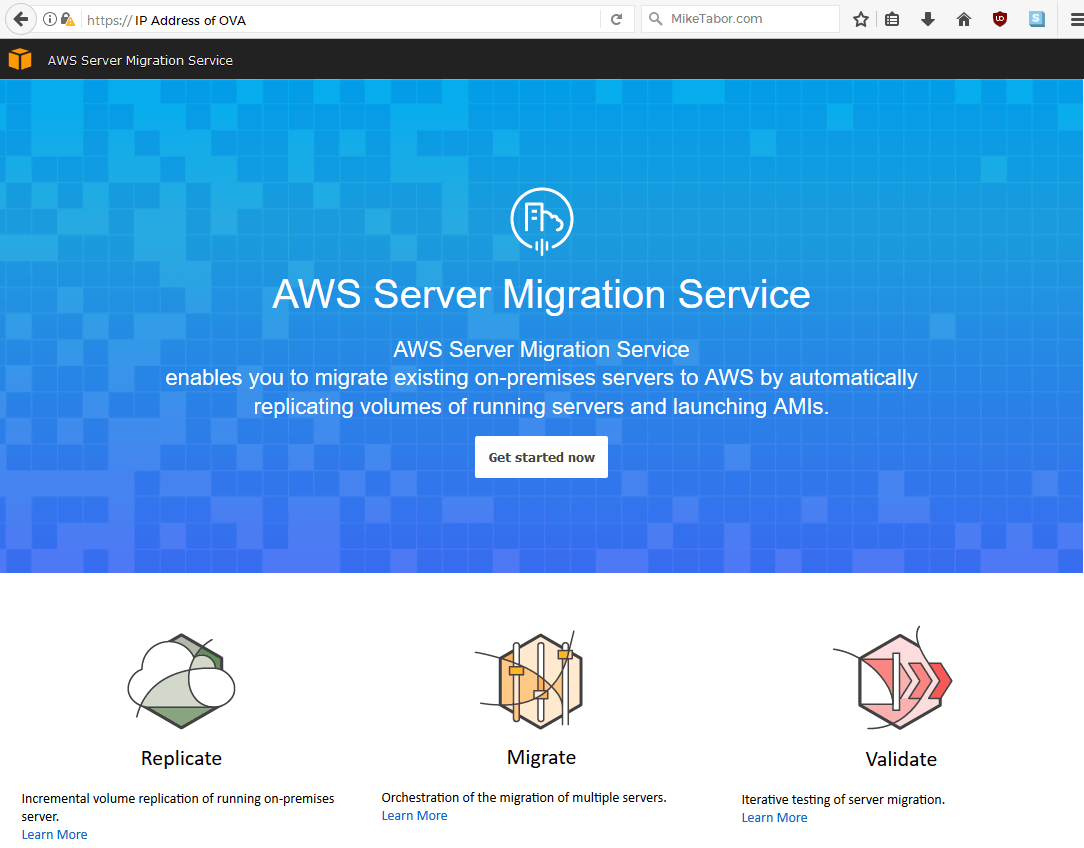 5. After reading and agreeing to the licensing agreement, enter a password and press 'next'.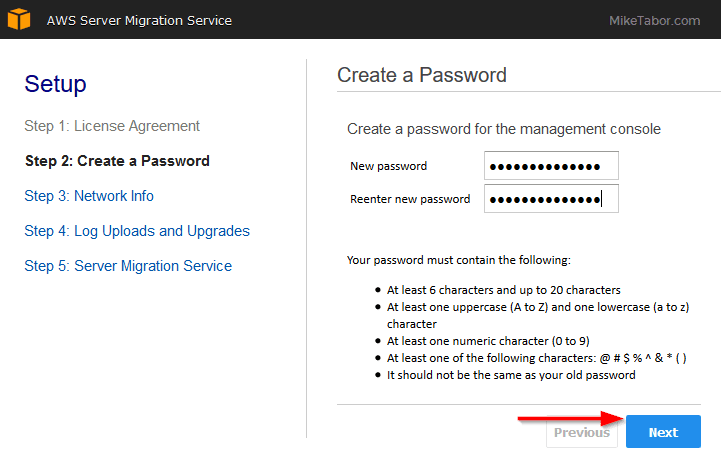 6. To configure network settings, such as a static IP, you'll now be presented with instructions on how to log into the command line interface. Click 'Next'.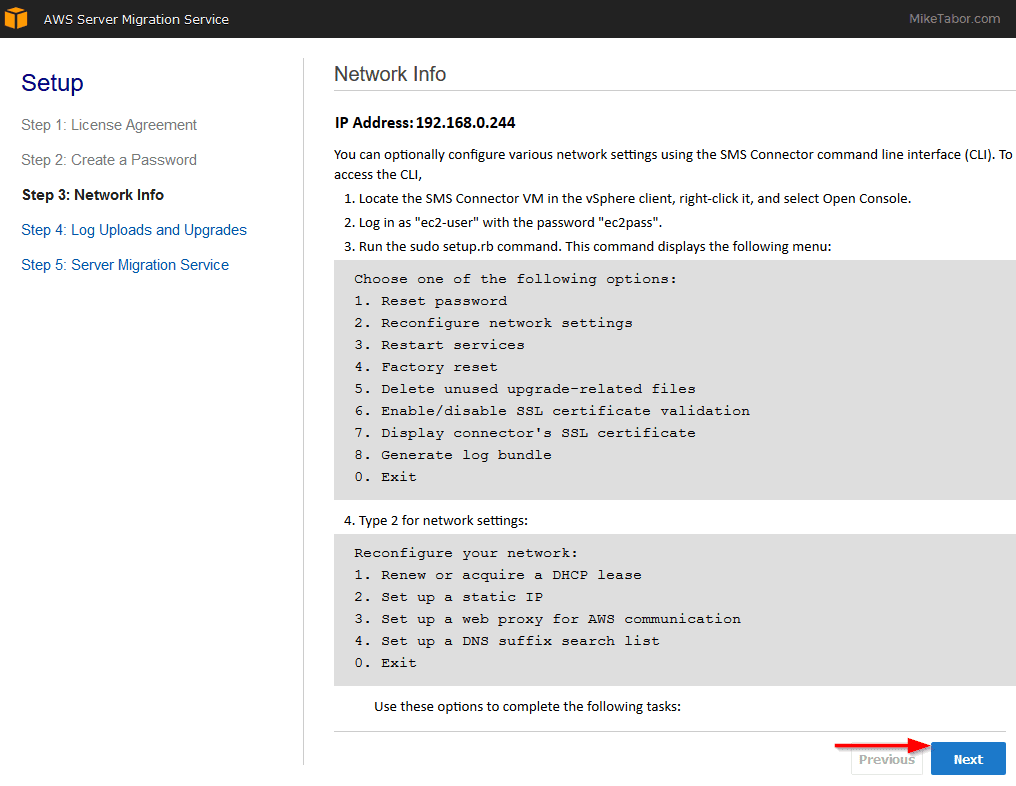 7. It's important to make sure that logs are automatically posted and that the AWS Connector is up to date.

8. After that, select the AWS region to which you wish to relocate your virtual machines (VMs), and then supply the access key and secret access key that you generated for your AWS account during the process of account setup described earlier.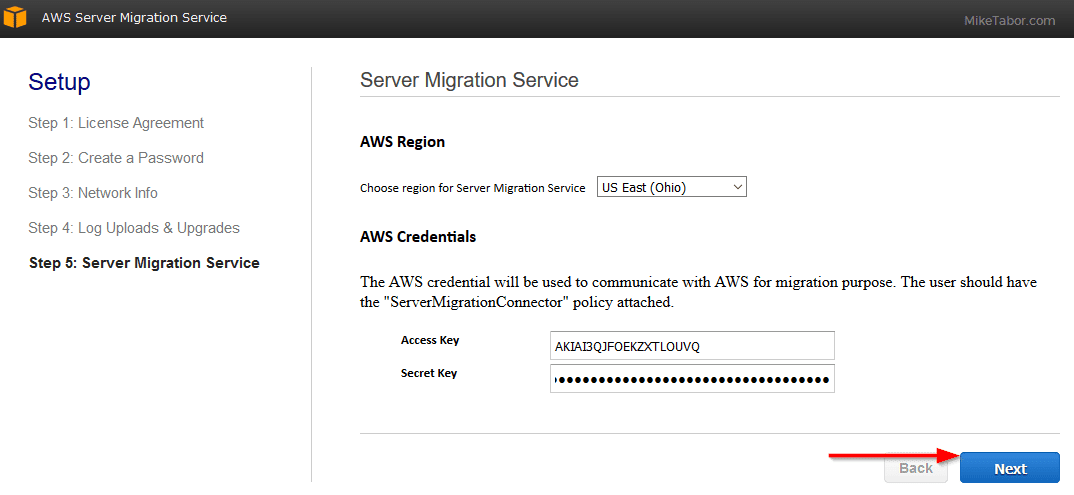 9. At this point, all that is required of you is to key in the host name of your vCenter and your credentials.
10. After the configuration of the AWS Server Migration Service appliance has been finished, you will be taken to a status page that should have a similar appearance to the one that is displayed below.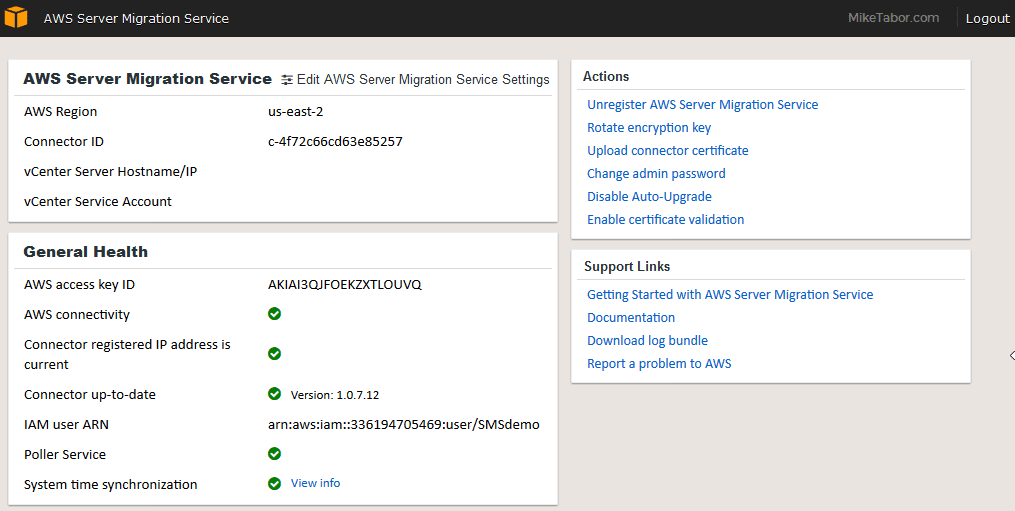 11. Once you have done so, navigate back to the AWS Console and click on the "Server Migration" option found in the Migration section of the Migration tab.
12. Select Connectors from the menu on the left, and then from the drop-down menu that appears, choose Import server catalogue. This could take a few minutes while it compiles a list of all of the virtual machines (VMs) that are stored in your vCenter.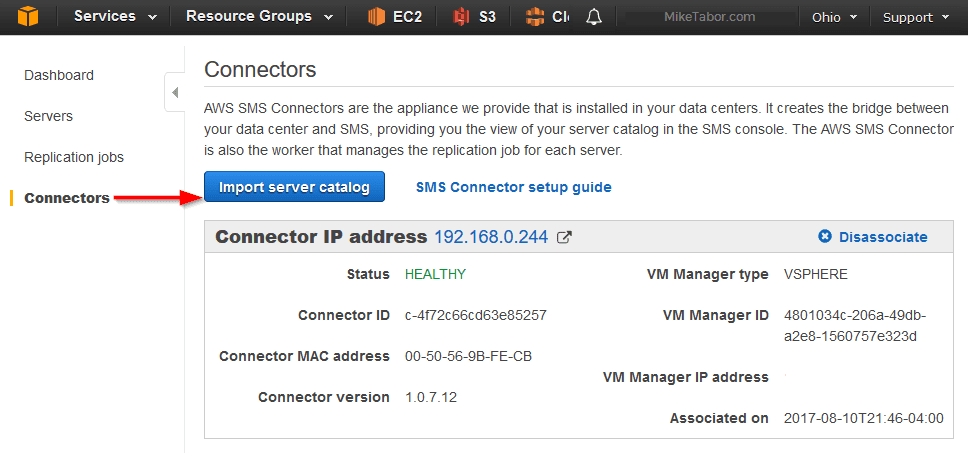 13. To get to the Servers tab after the import is complete, click on the Servers button. Click on Create replication jobs and then on the server(s) you want to replicate to AWS. The replication process will then commence.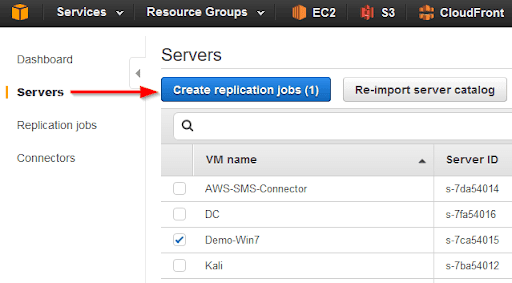 14. After that, you'll choose your licence type: automatic, AWS, or BYOL..

15. After that, you'll be able to select the replication parameters that best suit your needs, such as how frequently to duplicate the server (or servers), when to begin replication, and the IAM service role that you prefer to employ.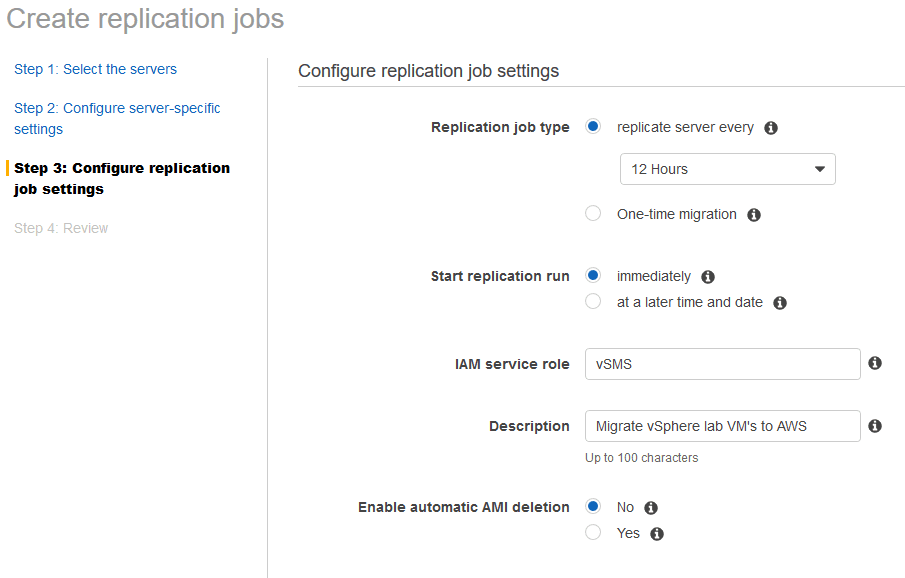 16. After you have reviewed the settings, click on Create.
17. After everything is said and done, once the replication job has been finished, you will be able to quickly and easily spin up the VM on AWS. To do this, simply navigate to the Replication Jobs tab on the left side of the screen, choose the server that you want to use, and then select "Launch instance from latest AMI" from the Actions drop-down menu.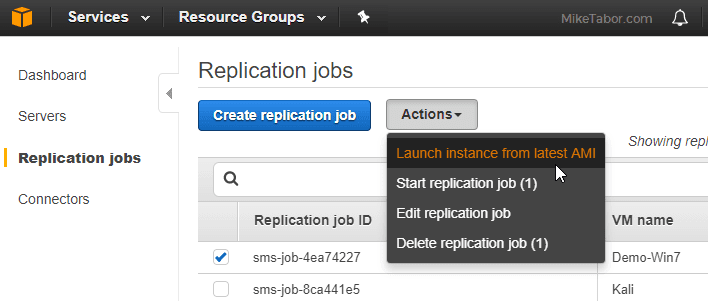 You also have the option of launching the virtual machine (VM) on AWS by navigating to the EC2 dashboard, picking the appropriate AMI, and then clicking the Launch button.

As a result, your virtual machine(s) have been successfully converted from VMware to AWS, and the process was relatively simple as well.
Text AWS to (415) 890-6431
Text us and join the 700+ developers that have chosen to opt-in to receive the latest AWS insights directly to their phone. Don't worry, we'll only text you 1-2 times a month and won't send you any promotional campaigns - just great content!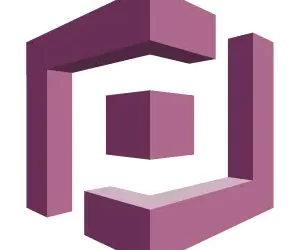 Along with other marketing tools, AWS Pinpoint is a solution to better allow for multi-channel marketing. It is designed to work with current channels of communication and offers flexibility in its application. It is everything needed for campaigns, tracking customer interaction, and utilizing data to improve marketing efforts.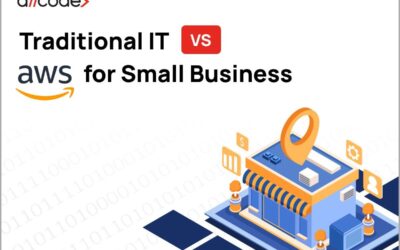 AWS solutions can accomplish a variety of problems and tasks including IT needs. Even smaller businesses that have a more limited scope that their businesses cover can look to find some way to upgrade their business operations through what Amazon has to offer. Though it may be intimidating and difficult to adapt to, there is more than enough reason to adopt AWS.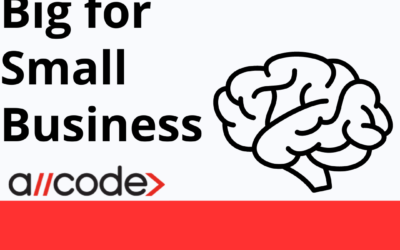 The Amazon Cloud can help alleviate most issues involving transitioning the cloud. Businesses of any scope can hope to build solutions that are scalable and adaptable to their industry of work. Smaller or minority-owned businesses may still struggle to stand out among bigger companies or make an AWS environment as efficient as possible with fewer funds to spend. To alleviate these burdens, Amazon has the Think Big With Small Business program available through their Public Sector partnership program.