What is AWS Summit in San Francisco?
The AWS Summit in San Francisco is a free full-day conference dedicated to informing the cloud computing community about the AWS cloud. Summits intend to attract technologists in major cities around the world who want to learn how AWS can increase their organization's scalability.

No matter what skill level you are, there is ample opportunity to learn at AWS Summit.  Learn to design, deploy, and operate applications and infrastructure on AWS. During the event, attendees will have the chance to participate in several hands-on workshops and activities that will help boost their understanding of the possibilities that AWS has to offer.

When is AWS Summit San Francisco?
Tuesday, April 14th, 2020

Where is AWS Summit San Francisco?
Moscone Center South
747 Howard St, San Francisco, California 9410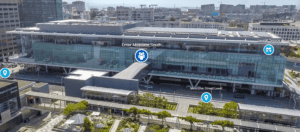 This link will help you explore the Moscone Center before you arrive at the AWS Summit in San Francisco:
https://www.xplorit.com/san-franciscoIf you are looking for a hotel near the event, here are a few of the closest hotels:
https://www.hotelplanner.com/Hotels/1204-NEAR-Moscone-Convention-Center#dir-bar
Topics
The topics that could potentially be covered during this conference are endless. Here are a few of the main ones:

Machine Learning
How AWS uses artificial intelligence to enable systems to learn and improve themselves based on experiences and without being programmed.

Hybrid Cloud
How AWS uses an environment to merge a private and public cloud by enabling data and applications to be shared amongst them.

Database Migration
The process of migrating your database to the cloud.

Security
Protecting your information, accounts, and workloads from unwanted third-party access.


Summit Schedule
7:00am - 6:00pm | Registration
7:00am - 8:30am | Breakfast in the Expo
7:00am - 5:30pm | Expo
9:00am - 11:00am | Keynote featuring Peter DeSantis
11:00am - 1:00pm | Lunch in the Expo
11:30am - 1:30pm | Workshops
12:00pm - 1:00pm | Sessions
1:15pm - 2:15pm | Sessions
2:00pm - 4:00pm | Workshops
2:30pm - 3:30pm | Sessions
3:45pm - 4:45pm | Sessions
4:30pm - 6:30pm | Workshops
5:00pm - 6:00pm | Sessions


Sponsor AWS Summit San Francisco
Amazon Web Services provide business and partners ample opportunity for sponsoring events. Packages for this specific event range from $13,000 - $1,000,000 depending on your preference for promotion. If you are interested in sponsoring AWS Summit San Francisco or want to find out more information, click here.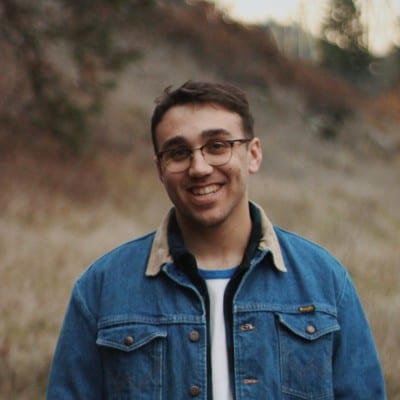 Travor House
A self-motivated digital marketing specialist with 3+ years of experience advertising in the financial services industry.
While I wear several marketing hats, my primary focus is on content strategy and curation.
I aim to consistently challenge myself and position my skills toward personal and professional endeavors that lead to measurable results.