AllCode's Shopify Development Services: A Case Study on the Growth and Expansion of Yellow Athletic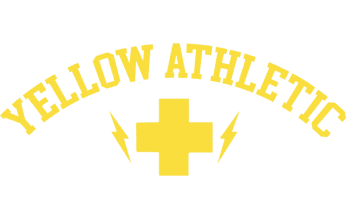 About Yellow Athletic
Yellow Athletic, a CBD solutions brand, sought to expand its reach and boost its e-commerce sales. Initially, Yellow Athletic had split its web presence into two different domains on Wix and Shopify due to some of the complexities online with their CBD product offering. It turned to AllCode to migrate its content from Wix to Shopify, improve its SEO, and perform email marketing.  This case study focuses on how AllCode's solutions helped Yellow Athletic reach new audiences and escalate its sales figures.
Application Strategy
AllCode first studied Yellow Athletic's brand, consumer persona, and business goals. With that knowledge, they created a Shopify eCommerce site with optimized UX and UI. The site has a simple navigation system, fast loading times, and a mobile-responsive design.
AllCode improved Yellow Athletic's internet presence using smart SEO, backlinks, keywords, structured data, meta tags, and optimized product descriptions. AllCode used Google Analytics to monitor customer activity. Google WebMaster and Ahrefs to monitor key SEO statistics like Domain Rating, backlinks, and Page Rank. CloudContactAI and Klaviyo for email marketing. 
AllCode added Shopify plugins to simplify the client buying journey. These plugins included one-click purchases, product reviews, wishlists, and real-time customer care chatbots.
Website Integration Challenge
Two distinct domains posed management difficulties for Yellow Athletic and AllCode's marketing team.

Smooth Data Transition
AllCode ensured no data loss during the transition from Wix to Shopify.

SEO and URL Redirecting
Implemented SEO tactics and URL redirecting to maintain search engine rankings and prevent broken links.

Outcome
Yellow Athletic's partnership with CloudContactAI yielded significant progress, with targeted email marketing campaigns boosting open rates, click-through rates, and consumer engagement. Tailored content and product recommendations led to higher conversion rates and average order values. Automated email flows reduced cart abandonment, driving more sales from existing customers. Loyalty awards and unique promotions strengthened customer relationships, increasing retention rates. The joint efforts resulted in a significant increase in sales and revenue, solidifying Yellow Athletic as the leading CBD product industry pioneer.