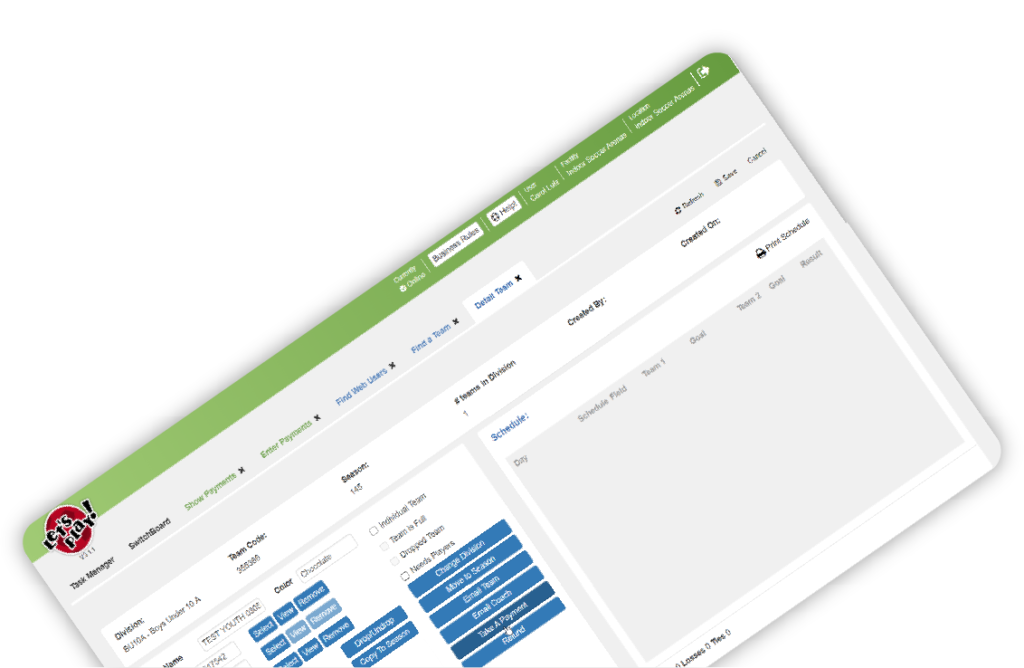 Indoor Soccer Facility Management Platform
For Let's Play Soccer 28 indoor soccer facilities scattered across the USA, AllCode developed an administration system that streamlined facility management and eased on-boarding, which continues to generate more teams, players per team, and matches played per season, resulting in increased ROI.
Let's Play Soccer trusted AllCode's decision to fully leverage AWS' services including EC2, S3, CloudFront, and RDS to ensure 24×7 uptime.
Let's Play Soccer (LPS) is a group of inclusive and competitive people dedicated to creating joy and igniting meaningful relationships through their shared passion for the game of soccer. LPS offers a unique online team management solution in which players sign up, pay, manage teams, coordinate games, and send direct messages to other players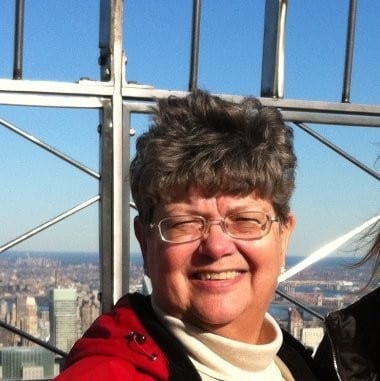 Joel and his people are always very responsive. When databases fail or you need help with customers in front of you, it is so helpful to have someone you can rely on to be there to help you — and that is AllCode! When you have a problem and are not sure how to address it or what to change, Joel and his people work it all out and get to the goal you are trying to accomplish and make it happen.
- Carol Lutz, COO
Let's Play Soccer has 23 indoor soccer facilities that needed manageability through the same platform and web and mobile responsiveness. As LPS expanded, various inefficiencies became evident: server issues, platform management difficulties, and other problems which restricted their access to potential revenue and their ability to deliver consistently.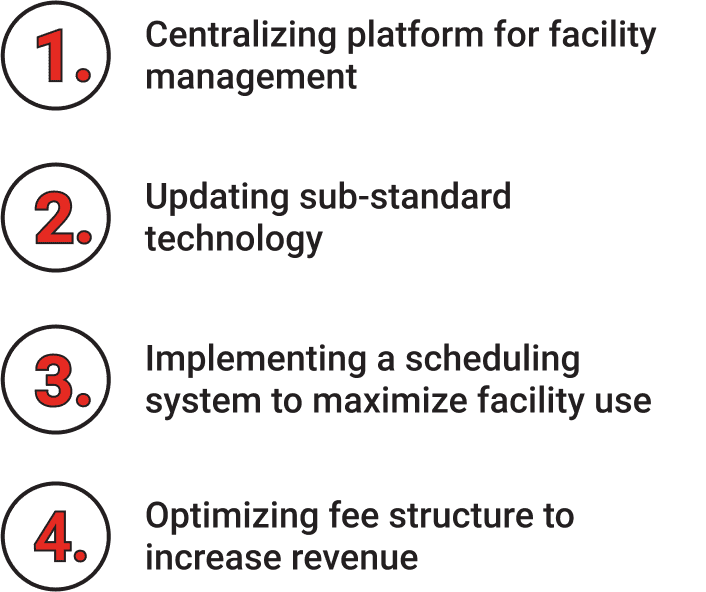 LPS needed a partner with expertise in current technological advancements for developing complex management solutions. They came to AllCode for guidance in order to create a system to efficiently operate each of their facilities on a single platform while staying true to their vision.
Centralize Management
To accomplish this, AllCode upgraded obsolete technology to software that could handle client requests. Each facility must be able to schedule games, process payments, perform reconciliation, and handle team management in the same manner.
We migrated their Facility Console from a Visual Basic (VB) application to a web app written in Ruby on Rails. This resolved VPN connectivity issues and purged the version control on the VB application, enabling each facility to navigate to a single URL while running the same version as the web application.
Custom Scheduling
In a typical season, LPS offers over 100 division types and 8 eight-game seasons for which a player can register their team. In order to ensure optimal use of their facilities, we implemented custom scheduling technology; if a game isn't being played on one of the fields, it means LPS isn't making money.
Modernize Technology
LPS was storing the raw jpg images required for every player pass in onsite databases, which led to an overburdened, poorly performing structure. To resolve this, AllCode extracted all of the images from the database, stored them on an Amazon S3, and replaced the bytes of the image with the path on S3.
AllCode migrated LPS' infrastructure from SQL Server 2004 to SQL Server 2010 and upgraded their operating system from Windows 2004 to Windows 2014. Additionally, we introduced a disaster recovery solution via Hosting.com and NewRelic for Application Performance Management.
Player Registration Fee
Initially, LPS only gave players the option to pay their team fees. We integrated a player registration fee, which enabled athletes to register and pay online at an annual or seasonal rate while playing for an unlimited number of teams and providing greater value to the customer at a lower cost.
Our Solutions Enabled LPS to

Easily manage all facilities on one platform

Make full use of the 23 facilities to boost ROI

Increase revenue by 40% with Player Registration Fee

Perform accounting and payroll duties
LPS is looking for new opportunities to bring indoor soccer facilities to cities around the United States. AllCode continues to manage every aspect of LPS' tech, from database, website, and management console. AllCode will continue  to implement client requests and harmonize facility integration as the LPS family grows.