AllCode today announced the release of a new iPhone app, Just Ask Me, the Social Network Dating app, built for JustAskMe, Inc , http://www.justaskme.co. AllCode performed iOS app development, product management, and QA.


http://itunes.apple.com/us/app/just-ask-me-social-network/id1096733583?ls=1&mt=8
The Just Ask Me iOS mobile app is a social network dating app that enables you to:
Recommend people to your friends – Recommend matches between friends that you think would be a good match for each other. Recommendations of singles can be down in app via SMS or Email.

Talk with your matched friends - Have you found a match? Start a chat with them in the messaging component of the app.

Looking for a Partner? – Why not have your friends recommend a match for you? When you're browsing your recommendations and you find someone who is perfect for your best friend, recommend them for your friend via SMS or email.
After you sign up for Just Ask Me, you will be prompted to create Helpers. You can think of these Helpers as traditional wingmen. For those of you who aren't familiar with wingman.
"A Wingman is a guy you bring along with you on singles
outings (like to bars) that helps you out with the women." – http://www.urbandictionary.com/define.php?term=Wingman
These Helpers are here to ensure that you find the right person. After you select your Helpers, then Just Ask Me will craft a message for you, all you have to do is hit the Send button. Bingo, your tribe of Helpers has grown.
The Just Ask Me app, developed by AllCode, is a free mobile application. The app demonstrates AllCode's commitment to mobile solutions and our capabilities in developing cutting-edge mobile applications that help strengthen our clients' brands and evolve their businesses.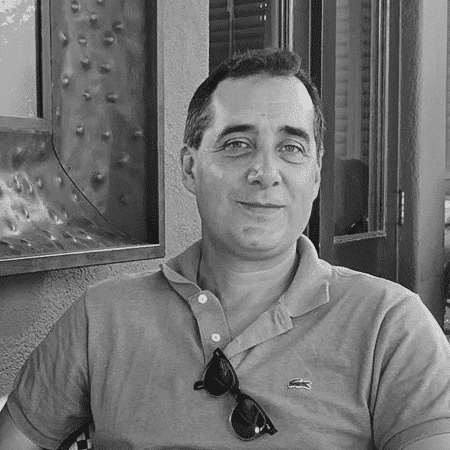 Joel Garcia
Joel Garcia has been building AllCode since 2015. He's an innovative, hands-on executive with a proven record of designing, developing, and operating Software-as-a-Service (SaaS), mobile, and desktop solutions. Joel has expertise in HealthTech, VoIP, and cloud-based solutions. Joel has experience scaling multiple start-ups for successful exits to IMS Health and Golden Gate Capital, as well as working at mature, industry-leading software companies. He's held executive engineering positions in San Francisco at TidalWave, LittleCast, Self Health Network, LiveVox acquired by Golden Gate Capital, and Med-Vantage acquired by IMS Health.