The Potential of Telehealth Software Solutions

Since COVID-19 altered our way of life, telehealth has become a byword for efficient, safe, indispensable interactions between providers and patients, today and into the future. Augmenting traditional medical consultations with remote telehealth and telemedicine alternatives ensures the well-being of more people, access to services, and reduces costs on both ends.   

What is Telehealth?
Telehealth software facilitates convenient healthcare services remotely when in-person appointments are impractical. In instances where traditional medical help is inaccessible, telehealth assistance connects you nearly instantly with professionals familiar with your health-history and equipped to address your needs and concerns.   

With the proper software configuration, healthcare providers can consult with patients to address physical and mental health issues, prescribe medication, give post-consultation instructions, and schedule follow-up appointments without the need to meet face-to-face. Patients also can share photos and recordings from the comfort of their own homes, which reduces time-consuming on-site visits, yet maintains vital personal interactions with the healthcare professional.

Why abandon pre-existing video conference apps?
Video conference platforms like Skype are great for keeping in touch with peers, but they fail to satisfy the required security and encryption protocols to be HIPAA compliant. HIPAA (Health Insurance Portability and Accountability Act; 1996) is a law enacted to ensure data privacy, protect patient data, and modernize the flow of healthcare information.

Putting confidential patient information in jeopardy by using a third-party communication platform is not only irresponsible, but it also exposes the healthcare entity to insurmountable reputational and litigious consequences. Repercussions include fines in excess of $25,000 and the possibility of incarceration.

Telehealth Software Options
Telehealth software solutions offer ample opportunity for business expansion and development through streamlined approaches to patient care. Here's a quick overview of what telehealth options are available.

Remote Check-ups
With telehealth, physicians can ensure patient wellness from a distance through medical devices that track vital signs, monitor glucose levels, evaluate overall progress, and suggest timely interventions.

Store-and-Forward Telehealth
Store-and-forward technology collects clinical information and transfers it electronically to another terminal for compilation and analysis. This method makes information easily accessible for practitioners and can help them confidently exchange files and statuses with other licensed physicians to facilitate coordinated diagnosis.

Real-Time Communication
Like an ordinary scheduled doctor appointment, patients and physicians can communicate in real-time via telehealth video conference software. Real-time virtual communication welcomes family members to join in from a third location, or at-home care providers, to participate in the check-up if desired.

Telehealth Software Features
Telehealth's solutions are designed to function with an equal degree of success between healthcare providers, who require precision and efficiency, and their patients, who have varying degrees of skill and trust in telecommunication. These are the questions to ask about how telehealth harmonizes traditional best practices with today's high-tech tools:


Comprehensive Design
Telehealth software must be easy to navigate for both the healthcare provider, as well as the patient. Older Americans are in frequent contact with the health care system; therefore, they need a simple, intuitive design plan that helps patients with little technological understanding use the software confidently and effectively.

Patient Files
Each time that a patient meets with a doctor through a telehealth service, the visit must be documented and archived; enabling providers to import notes to the patient's electronic health record is essential.


Security
Telehealth software distributes classified patient health information; therefore, the system must incorporate functionality compliant with HIPAA regulation. A risk assessment is indispensable to ensure that each element of the software that stores, processes, and transfers patient data is secure and encrypted.

ePrescribe
Telehealth solutions deliver accessible healthcare services, especially when in-office care isn't available. ePrescribe solutions let doctors diagnose their patients and prescribe medication electronically, rather than going through a pharmacy, where miscommunication and prolonged waiting is routine.

Reduced Cost
A telehealth software solution not only saves time; it also reduces employer and patient expenses. Telehealth minimizes costs because there are no facility charges, office visits, or emergency room specialist fees.


Conclusion
Telehealth solutions are positioned to permanently change the interaction between the medical institution and the individuals it serves. With the cooperation of a software company that is fluent in HIPAA compliance practices and adept at creating new medical management tools, your business's healthcare services will be exceptionally equipped to lead the way in uncertain and challenging times.




With over 20 years of experience in HIPAA compliance and building solutions for healthcare service providers, AllCode is prepared to streamline the way that you connect and care for your customers.
Get in touch!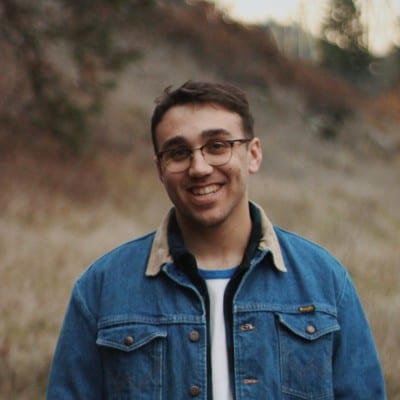 Travor House
A self-motivated digital marketing specialist with 3+ years of experience advertising in the financial services industry.
While I wear several marketing hats, my primary focus is on content strategy and curation.
I aim to consistently challenge myself and position my skills toward personal and professional endeavors that lead to measurable results.