AllCode released a new Android app last week, the JoiColor System App, built for Zotos International a wholly owned subsidiary of the Shiseido America Corp
The JoiColor System App is a free mobile application. The app provides instant, 24/7 access to a world of hair color formulas, step-by-steps, how-to videos, inspiring salon ready techniques and so much more! This informative interactive app is designed to take the guesswork out of hair color and inspire the artist in you to create an endless range of hair color looks for every client that sits in your chair.
After one week in Google Play, we've witnessed thousands of downloads and 23 ratings with a consensus of 5 stars.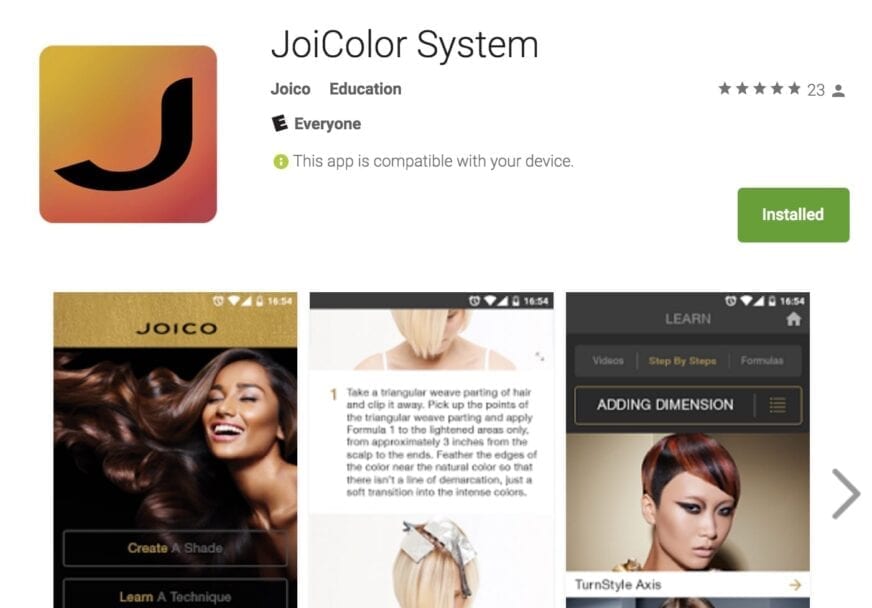 With just a swipe of a finger…
Learn a Technique: Access our library of how-to videos and fun, easy color techniques that can give your service menu an exciting edge over the competition.
Discover the JoiColor System: Experience the Joi of Healthy Color right here. Every option of Joico hair color in one system portfolio. Find out which of the Joico color brands is the right one for you and your
clients
:
LumiShine | Vero K-PAK Color | Vero K-PAK Chrome | Vero K-PAK Age Defy | Joico Color Intensity | Beth Minardi Signature
Create A Shade: A step-by-step tool designed to easily help you formulate from any of our color lines.
Take the guess work out of finding a perfect shade with our Match A Shade feature.
Stay tuned for even more features!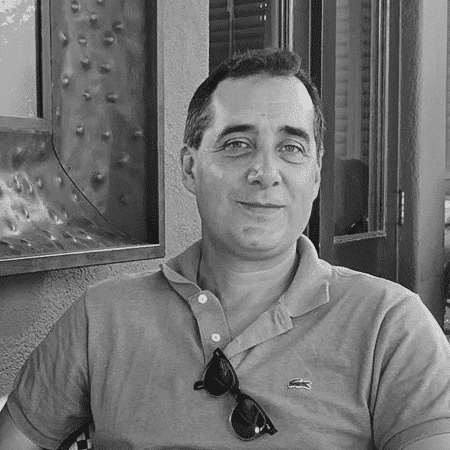 Joel Garcia
Joel Garcia has been building AllCode since 2015. He's an innovative, hands-on executive with a proven record of designing, developing, and operating Software-as-a-Service (SaaS), mobile, and desktop solutions. Joel has expertise in HealthTech, VoIP, and cloud-based solutions. Joel has experience scaling multiple start-ups for successful exits to IMS Health and Golden Gate Capital, as well as working at mature, industry-leading software companies. He's held executive engineering positions in San Francisco at TidalWave, LittleCast, Self Health Network, LiveVox acquired by Golden Gate Capital, and Med-Vantage acquired by IMS Health.