App Design Trends for 2017
The field of digital design is developing at breakneck speed with terms such as User Experience Design (UX), User Interface Design (UI) and Interaction Design (IxD) becoming increasingly common. These fields of study and are getting better and better at finding the 'sweet spot' between technological capacity and human behaviour to create apps that are more effective, more visually appealing, and ultimately more successful in the marketplace. But what does this mean for your web or mobile application, and how can you 'on trend' and ahead of your competitors over the next 12 months? Drawing on feedback from industry experts and adding our own first-hand experience, we give a run-down of what we think you should be looking out for in 2017 when it comes to web and mobile app design.  
Greater Focus on Front-End Development and UX / UI
Over the past number of years we have seen a growing focus among developers on 'User Experience'. This has been thanks to the growing influence of Ethnography and Design Research in software development, and we see this trend set to continue in 2017. Now that more businesses understand the importance of design on consumer engagement, they are using tools such as 'Design Thinking' to optimize the usability of their apps and ultimately increase consumer adoption.
User Experience (UX) and Interaction Design (UI) will become increasingly important, with designers and developers taking advantage of new products in AI such as chat bots to provide a more natural, efficient interface for users.
This trend has been supported in the past few years by the release of over 30 online prototyping and design collaboration tools such as Invision, Balsamiq and JustinMind, among others. These tools allow Developers and Design to rapidly prototype interfaces and layouts and test them with users, gaining vital feedback and improving the following iterations of the design. The use of A/B Testing is also gaining traction as a way of testing new design features and functionality in your app, before investing in a full roll-out across all platforms.  
Layout and Aesthetic Elements
In terms of actual layout and aesthetics of both web and mobile apps, I think we'll still see simplicity and the continuation of the trend towards minimalism that started in 2014. However, there will be at least one 'minimalist' design element that I think we'll see falling out of fashion, and that's the 'Hamburger' menu - this is the icon made of three horizontal lines stacked on to of each other which hides a pop-out menu.
This 'Hamburger' menu was useful in terms of maximizing space on small mobile screens, but recent research has shown that users can find the icon confusing, or worse, that they don't even notice it. As reported by Tech Crunch, in May 2016 Spotify dropped the Hamburger menu from their interface and saw user engagement with menu items increase by 30%. The Hamburger menu may continue to be of use within apps that are more geared towards trained and frequent users - for example a health industry app for nurses that helps them monitor patients - but for websites and mobile apps where ease and accessibility are key, the 'Hamburger' may come to be seen as a barrier to full engagement in app design circles.
Use of long form content and scrolling is also something that is increasing in popularity as both mobile users and desktops users become familiar with the action of continuous scrolling down a page. This technique allows for less 'click throughs' and often gives a faster, more responsive experience, as page loading times are eliminated. It reduces 'interruptions' to the users experience of the page and avoids unnecessary navigation away from areas of key content.
I would also expect to see more and more designers 'Breaking the Grid', so to speak. For those who don't know, 'the grid', is a technique that gained popularity among designers in the past two years as a way to create aesthetic and functional clarity on a landing page or across a website. This article by Top Design Mag provides some good examples of websites that are 'Using the Grid System to The Max'. For those starting out in app design it is still a useful tool, though I think in 2017 we will see designers moving towards more experimental layouts incorporating layering, cards, illustration and parallax scrolling –though you have to be careful not to overuse the last one, or your audience may end up with a headache!  
Unified Visual Language
I would also see Google's 'Material Design' principles gaining traction and influence across all platforms as awareness of this design system grows, and Android becomes increasingly dominant in the Smartphone market. The Material Design website provides open source app design guidelines, resources and tools to enable any designer to use the system, and while in some senses Material Design could be considered a variation of Flat Design - Material Design has looked to deal effectively with some of the main issues and limitations of Flat Design to create something both more visually appealing and functional - an example of this would be the limited reintroduction of 'shadow' on certain elements to create sense of texture and 'clickability'.
Device-appropriate app design is another thing that I think we will see in 2017. While mobile is already the preferred method for consuming digital media globally (51% versus 43% respectively), the gap between mobile use and desktop use is set to increase. Since the growth of Smartphone usage outstripped that of computers in 2014, many designers have been approaching their work with a 'mobile first' mentality that has given us great innovations in mobile UX/UI, but has often left desktop app designs neglected and unappealing.
I think in 2017 there will be a more balanced appreciation for both mobile and desktop. Given that the adoption and usage of both continue to grow globally, both deserve attention. New tools which make creating mobile responsive designs easier, combined with better research and insights into the key differences between the two will make life simpler for Developers, and reduce costs associated with creating two (or three) separate user interfaces for mobile and desktop. This will allow them to spend equal amounts of time and resources on both.
If you're interested in understanding how technology is improving healthcare, here is a short article on Positive Health Wellness that explains the 8 Ways Technology is Improving Your Health. 
If you're completely new to the area of App Design, here is a short article on Upwork that clearly explains the differences between the terms UX, UI, IxD and IA.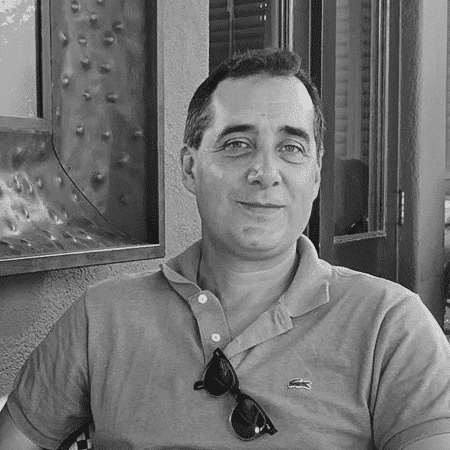 Joel Garcia
Joel Garcia has been building AllCode since 2015. He's an innovative, hands-on executive with a proven record of designing, developing, and operating Software-as-a-Service (SaaS), mobile, and desktop solutions. Joel has expertise in HealthTech, VoIP, and cloud-based solutions. Joel has experience scaling multiple start-ups for successful exits to IMS Health and Golden Gate Capital, as well as working at mature, industry-leading software companies. He's held executive engineering positions in San Francisco at TidalWave, LittleCast, Self Health Network, LiveVox acquired by Golden Gate Capital, and Med-Vantage acquired by IMS Health.