VoIP Software Development
Are you looking to introduce Voice and SMS to your cloud and mobile apps? We have the best VoIP engineers around!
We provide expert services to infuse your VoIP and SMS strategy with what's possible in the cloud. We bring your strategy to life with transformative technology solutions. We will design, develop, test and deploy new cloud-based Real-Time Communication (RTC) platforms and applications as well as monitor, troubleshoot and fine-tune existing implementations to make them more effective. Our multi-disciplinary team boasts hands-on experience on the full spectrum of RTC technologies, acquired while working on large scale, mission critical, cloud projects in the US. We have architected, built and operated VoIP and messaging (e.g. SMS) platforms, crafting all technical facets, from top-level SIP architecture to low-level Amazon VPC configuration, to deliver maximum performance and stability.
Why Choose AllCode?
AllCode led the implementation of high volume SIP, SMS and WebRTC PaaS on multiple IaaS clouds. We have scaled these clouds from 1 million daily calls to 30 million daily calls while maintaining the voice quality demanded by contact center customers. As the call volume grows so does your Telco bill, we have built an innovative Least Cost Routing engine to drive down the costs of your Telco bills enabling you to pit the Telco providers against each other. Theses platforms and applications achieve elasticity through pools of open source and commercial software components running custom-developed logic, handling millions of interactions daily with no single point of failure and sophisticated cost-optimization strategies. With the hyper growth around the cloud, there continues to be a growing gap between legacy Telco and VoIP in the cloud. We bridge this gap enabling your firm to focus on the business at hand while we focus on designing, implementing, and running your VoIP call center stack.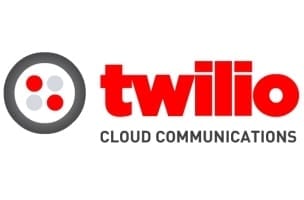 Are you looking to introduce Voice and SMS without implementing your own media servers?
We have implemented a number of Voice and SMS solutions on Twilio. The Voice solutions include
Manual Dials via WebRTC
Automated Outbound Dials via a custom campaign management solution
Inbound Dials via the Twilio Task Router
Call Recording
IVR in multiple languages including English, Spanish, and Arabic
Whisper to the Agent via TTS
Do Not Call Functionality
The SMS Solutions include:
SMS Outbound Marketing
SMS Inbound leveraging the Twilio Task Router
Do Not Text Functionality
Recently, we did some work for Twilio's Open Source Authy Helper Libraries. We contributed to the Helper libraries for Java, Python, PHP, Go, and .NET. You can see our work here JavaPythonPHPGo.NET