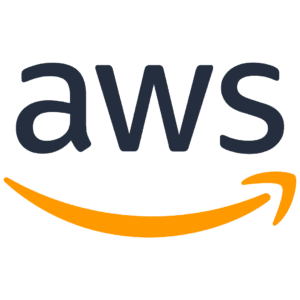 Amazon GameLift is a dedicated game server hosting service for multiplayer games that takes care of the deployment, operation, and scaling of cloud servers. Depending on your needs, we can offer a fully managed solution or simply the features you need. GameLift uses Amazon Web Services to reduce latency and wait times for players while still saving as much money as possible.
Benefits
Across the globe, the average delay is 45 ms: With GameLift, gamers can enjoy the best of both worlds: low latency games and the best value for their money. Using EC2 compute power, GameLift provides the most scalable, elastic, and global computing service, with 22 regions and 60 instance types.

As much as a 70% reduction in costs over present in-house systems: FlexMatch's low latency server instance supports up to 200 concurrent players. As a result of using GameLift, you can save as much as 70% compared to traditional on-premises installations.

Use as an all-in-one solution for game servers, or as individual modules that may be included into your existing technological stacks: Whether you wish to employ a few of the service's modules or all of them, GameLift is here to support you in any capacity you require. Video game development from the bottom up? GameLift FleetIQ is able to assist you in locating the Spot instances that will best meet your requirements while being viable from a financial and operational standpoint. Are you looking for a matchmaker who will take care of everything for you? You may create matches for your players with GameLift FlexMatch, regardless of whether your game servers are peer-to-peer, on-premises, or cloud-based.
Amazon GameLift Features
Protecting your game servers from DDoS attacks: A team of security professionals has developed GameLift to guard against common DDoS attacks on the network and transport layers.DDoS attacks can be mitigated without pulling your gamers offline by setting the service to automatically adjust server capacity.You have the opportunity to learn more about DDoS prevention for game servers.
There are 40 different ways to set up instance kinds and sizes:: GameLift has both on-demand and Spot instances available on their website. With Spot instances, you can save up to 70% on high-performance hardware instances that are delivered on-demand. All GameLift instances allow you to choose the CPU, memory, and networking capacity that is most suited to your game's requirements. There is also Enhanced Networking, which improves packet per second (PPS) performance, reduces jitter, and reduces latency in all of Game Lift's instances.
Insights and continuous monitoring: Insights and ongoing monitoring are provided through the dashboards that are accessible in the GameLift management panel. These dashboards allow you to keep track of how well your game is running. You will be able to monitor real-time statistics on player demand, server capacity and health, CPU and memory consumption, and you will also be able to trigger operational alarms for any of these indicators if you use Amazon CloudWatch. GameLift also gives you the ability to automatically collect and store game server logs, which can then be retrieved and analyzed later on.
Gaming engines are supported on all platforms: GameLift is compatible with all major game engines, including Amazon Lumberyard, Unreal Engine, Unity, and bespoke C# and C++ game engines written in C# and C++. Additionally, by utilising GameLift, you are able to connect your community across many devices and boost the amount of players that are accessible to participate in potential matches within your community pool.
Pay as you go is an option: GameLift is an all-in-one solution that gives you everything you need to host your dedicated gaming servers in the cloud, including a high-performance virtual machine and storage that is based on solid-state drives (SSDs), and rapid data transport to the Internet – on-demand and without the need for monthly commitments or setup fees. In order to keep costs down, only the resources that you use are charged to your account.
Autoscaling: Launching one, hundreds, or even thousands of GameLift instances concurrently is possible, and each one may be terminated in a matter of minutes. It is not difficult to configure the service's auto-scaling capabilities and to set a steady-state capacity target for it. As demand fluctuates, GameLift will automatically add or remove capacity, according to the shifting load patterns in order to minimize sudden capacity changes.
Establishing rock-solid foundations supported by reliable systems: GameLift is hosted on the AWS Global Cloud Infrastructure, which is the cloud platform that offers the highest level of protection, the most features, and the highest level of dependability. GameLift is one of the more than 175 fully-featured services that may be accessed through AWS's global network of data centres. You can quickly and easily put up low-latency gaming servers that are closer to your gamers and more responsive to them by using AWS. These servers may be set up anywhere from a few minutes to a few hours.
Global coverage and game placement: If you want to provide a low latency experience for your players, install your game servers in as many of Amazon Web Services' 22 regions as possible across all five continents. Players from all around the world are able to enjoy the fast-paced gameplay, regardless of whether the game is a first-person shooter, a multiplayer online battle arena, or another genre. GameLift conducts searches all around the world to locate open gaming servers. You have the option of enabling the service to automatically enhance its capacity in the vicinity of your players as a safety measure. GameLift maintains a waiting list of players until fresh games or instances begin, at which point it places those players in the game with the lowest possible latency.
The cost-effectiveness of utilizing the cloud by leveraging GameLift FleetIQ: You are able to launch low-cost, dedicated gaming servers using your own tools, and these servers have the ability to transfer to the cloud if necessary. Access to GameLift FleetIQ is not contingent on the use of any of the other GameLift capabilities.
Integration with other AWS services: GameLift FleetIQ integrates with other AWS services so that you can use your existing tools and software to gradually move live games or new games to the cloud. You can utilise containers or mix them with other AWS services such as AWS Shield and Amazon Elastic Container Service due to the fact that instances are tied to accounts.
Low latency and low cost: : You can save up to seventy percent by utilising FleetIQ's technology, which allows you to put low-cost Spot instances into your own Amazon Web Services (AWS) account. These instances have a low latency. FleetIQ monitors in real-time and makes predictions on which Spot instances will be the ideal hosts for fresh game sessions. This is accomplished by directing players to instances where there is a lower risk of their gaming session being interrupted.
Pricing:The GameLift FleetIQ enhancement allows you to only pay for the resources that you really employ. A portion of the EC2 instance fees that are managed by GameLift FleetIQ is added to the fees that are billed to the customer.
Only-On-Demand: This comes in handy when introducing brand new games and material. We are sticking with our recommendation that you use spot-preferred or spot-only payment methods for gaming server fees.
API for instance statuses: : Use the new DescribeGameServerInstances API to learn about the status of GameLift FleetIQ instances. A status-based checkpoint mechanism can then be built before a gaming session is set up on an instance of this. It also gives you the option to draw down additional resources associated with the instances.
: In order to swiftly iterate and find the optimal matchmaking rules for their games, game creators value matchmaker flexibility. In-house and large-scale development of a matchmaker with this level of adaptability requires knowledge of distributed computing, of course. So developers may focus on optimising their rulesets instead of spending time on initial development. Allowing developers to use FlexMatch on any game server solution, it may now be used alone.
GameLift FlexMatch – Matchmaking: Game makers value matchmaker flexibility to quickly iterate and find the perfect set of matchmaking rules for their games. But building a matchmaker with that level of flexibility in-house and at scale requires experience in distributed computing. So developers may focus on optimizing their rulesets instead of spending time on initial development. FlexMatch may now be used solo, allowing developers to use it on any game server solution.
Flexible matchmaking rules: FlexMatch allows you to choose your own criteria for matching people. Allows anyone to quickly construct extended player matchmaking with FlexMatch's simple yet powerful rules language. Players will be able to play in the AWS region that has the greatest balance of latency and server cost for their connections. As an alternative, you can run FlexMatch on your own servers and host the matches.
Big game support: You can now match and connect up to 200 participants in a single game session on the lowest latency server instance possible, all based on your own unique rule set. Create a huge number of teams from a single specification.
Game servers in real-time: With minimum JavaScript, GameLift Realtime Servers allow developers to create and operate game servers. It's perfect for games that don't necessitate a lot of processing power on the server side. Turn-based and messaging games can all benefit from these servers' configuration.
Network stack: Realtime Game Servers come with a network stack that supports TCP/UDP.
On-the-fly server configuration: Automate server logic changes by modifying scripts. Add logic to the server, such as states and schedules.
GameLift deep integration: Reduce lag and cheating while increasing server stability and reliability with Amazon GameLift's large-scale deployments of hundreds or even millions of users.
Miniature size: You can run multiple games on a single server instance because of its small footprint, which saves you money.
Usage-free: No extra charge for GameLift Real Time Servers.
Pricing: Each Windows instance is priced based on the amount of time it spends running, which is measured from the time an instance is launched until it is shut down. Each half-hour of computing time utilized is paid for as if it were a full hour.
It is assumed that each instance will be used on average for 365 hours per month when computing "Monthly with Autoscaling," which is commensurate with player demand for multiplayer games. The VAT and any other applicable taxes are not included in any of our prices unless otherwise stated. This also applies to our shipping costs, which are shown separately. Japanese customers who use the service are subject to the Japanese Consumption Tax if they have a billing address in Japan.
Download list of all AWS Services PDF
Download our free PDF list of all AWS services. In this list, you will get all of the AWS services in a PDF file that contains  descriptions and links on how to get started.
Application Examples
1. Managed servers:
: Let GameLift setup and manage dedicated game servers so you can focus on game development. GameLift is a low-cost, low-latency solution that reduces the strain on servers as they develop. The example architecture demonstrates this.
A game request is sent after the platform and player have been verified. Using GameLift FlexMatch, you may locate gamers who share your interests, and then add them to the matchmaking process. When a match is made, a notification is sent to the GameLift queue. The quickest and least expensive fleet instance is sought for.
The fleet instance exposes an IP address and the chosen server listens on a certain IP port as soon as a game begins. These two details are returned once the connection has been established. The match's outcome is returned to play. The GameLift gaming server's IP address and port are known throughout the game. Matches can now begin as the player's GameLift gaming server is assigned.

Need help on AWS?
AWS Partners, such as AllCode, are trusted and recommended by Amazon Web Services to help you deliver with confidence. AllCode employs the same mission-critical best practices and services that power Amazon's monstrous ecommerce platform.
2. Adaptable to different stacks:
GameLift adapts to your demands. You don't need to use any managed GameLift capabilities to move server workloads to the cloud using already available tools and applications. With GameLift FleetIQ, you can save up to 70% on existing on-premises deployments by progressively migrating live games or launching new games to the cloud. Save money while having a better experience as a gamer.
The figure below depicts GameLift FleetIQ's role while using Amazon EC2 to host games.A game session can be hosted on the most available game server. The best value can be found in hosting games with the most resources. GameLift FleetIQ makes this possible by only permitting optimal instance types in the Autoscaling group and allocating new game sessions efficiently.
A game session can be hosted on the most available game server. The best value can be found in hosting games with the most resources. The game now connects to the GameLift gaming server assigned to the player's match, and the fun begins.

3. Migrating away from peer-to-peer:
Peer-to-peer and listen servers are popular choices among gamers since they are low-cost and simple to set up. There are certain drawbacks to this, such as the host's interruptions and the need for fast internet connections. Ubisoft, Behavior Interactive, and Illfonic have all taken use of GameLift's low-cost and low-latency dedicated servers to migrate their P2P or listen server infrastructures. Behaviour Interactive used GameLift to create Dead by Daylight, a video game.

4: Player Pairings:
Amazon GameLift FlexMatch allows you to customise player pairings based on the criteria you pick. FlexMatch's simple but powerful rules language makes it easy to quickly build high-quality matches and place them on GameLift's game servers, no matter what criteria you choose. Cloud, peer-to-peer and local servers can all host these games.

Text AWS to (415) 890-6431
Text us and join the 700+ developers that have chosen to opt-in to receive the latest AWS insights directly to their phone. Don't worry, we'll only text you 1-2 times a month and won't send you any promotional campaigns - just great content!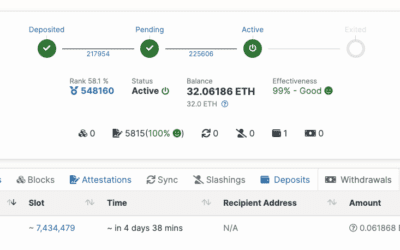 Step by Step tutorial on how to withdraw rewards from Ethereum staking on a Mac OS.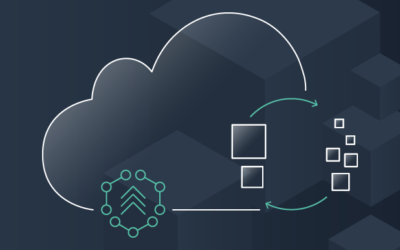 Cloud computing does offer many benefits to users who are just starting to put together applications and solutions. Having an existing solution will not preclude an organization from being able to take advantage of the cloud. Migrating those solutions to a cloud environment can prove to be tricky for users who haven't planned in advance.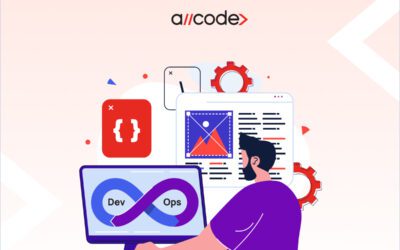 DevOps is a composition of best practices, principles, and company cultural concepts that are tailored to improve coordination in either development or IT teams in an organization. These standards help to streamline and automate the delivery cycle and allow teams to deploy applications sooner. In the case of arising issues, teams can respond faster and develop fixes sooner.