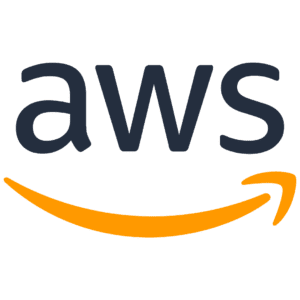 In the United States, AWS GovCloud offers government customers and their partners the freedom to design secure cloud solutions that comply with FedRAMP High, the Department of Justice's Criminal Justice Information Systems Security Policy, the International Traffic in Arms Regulations (ITAR), the Export Administration Regulations (EAR), and the Department of Defense's Cloud Computing Security Requirements Guide (SRG)
Why Use GovCloud?
Customers can use AWS GovCloud (US) to meet a variety of different security and compliance standards, including ITAR, FedRAMP, DFARS, and DoD (SRG) Impact Levels 2-5.
Encryption on the server-side can be used to keep unclassified data files safe on Amazon S3. To manage your security keys, you can make use of AWS CloudHSM or our one-click AWS Key Management Service (AWS KMS).
You may limit who can access sensitive data, when they can access it, and where they can access it by using tools like identity federation, rapid key rotation, and other advanced access control testing applications.
Bring the clouds into view.
Audit the access and usage of sensitive data using AWS CloudTrail, our API logging solution hosted in the United States.
Protection for accounts and workloads
Your Amazon Web Services accounts and workloads are under constant surveillance by Amazon GuardDuty. Amazon GuardDuty monitors for potentially dangerous or unauthorized behavior such as unusual API calls or deployments, and one example of this is looking for deployments that have not been authorized..
Manage Mission-Critical Tasks
Applications for a wide range of company types
Enterprise software, such as Oracle, SAP, and Microsoft Windows, requires a high degree of reliability.. As a result, IT resources are either idle or underutilized for a considerable amount of the time. There are a number of advantages to adopting Amazon Web Services (AWS), including a higher level of security and reduced costs.
Performing computations at a high level of efficiency
Government agencies often gather vast data sets that provide crucial insights. Using Amazon Web Services (AWS), you can instantly establish massive compute clusters on-demand, pay only for the computing power you need, and receive the intelligence you need to meet your goals and the needs of everyone on the planet.
Big data applications, such as data warehousing, clickstream analytics and fraud detection, recommendation engines, serverless computing, and Internet of Things (IoT) computing can be rapidly scaled utilizing Amazon cloud computing services. Make sure you have all the resources you'll need for your big data analytics applications.
Storage and disaster recovery
All of this is possible at any time, as long as you retain compliance with your data security requirements while increasing your scalable capacity and accessing durable and cost-effective cloud storage. Supporting standard disaster recovery approaches, such as simple backups and hot standby solutions that can failover at a moment's notice, can enable IT systems backup, storage, and recovery to be completed in seconds.
Download list of all AWS Services PDF
Download our free PDF list of all AWS services. In this list, you will get all of the AWS services in a PDF file that contains descriptions and links on how to get started.
AWS GovCloud Product Specifications (US)
There are three AWS GovCloud (US) Regions that cater to federal, state, and local government agencies; educational institutions; and the broader ecosystem of US businesses and organizations.
When you use Amazon EMR with Hadoop, you can quickly and easily process enormous amounts of data

Amazon OpenSearch Service simplifies log analytics, full-text search, and more. Additionally, Amazon OpenSearch Service provides the availability, scalability and security that production workloads require.

AWS Glue, a cloud-based ETL tool, makes extracting, converting, and loading (ETL) data for analytics easier.

SQL queries can be performed on Amazon S3 data using Amazon Athena, an interactive query service. With Athena, there is no infrastructure to worry about, and you only pay for the queries you execute.

Amazon Kinesis Data Firehose can be used to stream data into data lakes, data warehouses, and analytics tools.

Amazon MSK (Amazon Managed Streaming for Apache Kafka) is a fully-managed service that lets you create and run applications that process streaming data using Apache Kafka.

As a result, Amazon Kinesis Data Analytics is the best way to get actionable insights and respond quickly to your company's or your customers' needs.

AWS offers Amazon Kinesis Data Streams (KDS) as a highly scalable and long-lasting real-time data streaming service.

.

Using Amazon QuickSight, you may pay as you go for all of your AWS data to be shown. You may share dashboards and ML insights with both internal and external users, as well as embed them into your applications.

AWS Lake Formation makes it simple to set up a secure data lake.

Message queue service Asynchronous messaging is provided by Amazon SQS between the many components of a distributed system.

Using Amazon Simple Notification Service (SNS), programmers can use their apps to communicate with Amazon subscribers and other applications. Amazon Simple Notification Service is very trustworthy and scalable. Amazon SNS is capable of sending notifications not only through SNS but also through email, HTTP, and queues in SQS.

Through the use of visually guided workflows, AWS Step Functions make it simple to coordinate distributed applications and microservices.

Amazon EventBridge is a serverless event bus service that you may use to connect your apps with data coming from a variety of different sources.

AWS Marketplace helps clients find, buy, and manage software for regulated IT workloads in the AWS GovCloud (US) Regions..

Scalable and pay-as-you-go cloud computing capability is provided by Amazon EC2. Amazon EC2

LLambda on AWS computing is a way to run code in the cloud without having to set up or maintain a server cluster yourself.
Need help on AWS?
AWS Partners, such as AllCode, are trusted and recommended by Amazon Web Services to help you deliver with confidence. AllCode employs the same mission-critical best practices and services that power Amazon's monstrous ecommerce platform.
This solution from Amazon Web Services (AWS) makes it simple to set up and scale Java web apps and services.

Your Docker container images are safe and secure in the Elastic Container Registry on Amazon Web Services.

In order to run and grow containerized applications on AWS, Amazon Elastic Container Solution provides a high-performance container management service.

It is possible to dynamically increase or decrease your Amazon EC2 capacity in accordance with your defined conditions using Amazon EC2 Auto Scaling, which aids in the availability of your application.

For teams, companies, or individuals, the AWS Serverless Application Repository provides an easy way to save and distribute reusable serverless apps, as well as to quickly construct and deploy serverless architectural designs.

You may run Amazon ECS containers in production using AWS Fargate, which is a compute engine for ECS. Fargate enables you to concentrate on the design and development of your apps rather than the management of the infrastructure that supports them.

To perform hundreds of thousands of batch computing tasks on AWS, developers, scientists, and engineers can use AWS Batch.

As a fully managed solution, AWS Outposts may provide AWS infrastructure, services, APIs, and tools on-premises to practically any client organisation in the world.. With its low latency, it is perfect for workloads that need to operate locally, as well as when data storage and processing must be done locally for reasons of privacy or residency.

To run and scale on AWS, you don't need to install, operate, or maintain your own Kubernetes control plane or worker nodes with Amazon Elastic Kubernetes Service (EKS).

Using Amazon SES, digital marketers and application developers can send marketing, notification, and transactional emails from a cloud-based service.

Amazon Pinpoint allows you to communicate with your consumers using email, SMS, push notification, and voice channels to send marketing campaigns and transactional communications.

Companies of all sizes can benefit from Amazon Connect's low-cost, high-quality contact centre service, thanks to its simple interface.

Using Amazon RDS, you can set up, operate, and scale a relational database in the cloud with no effort. In exchange for taking care of time-consuming database administration duties for you, it offers scalable and cost-effective storage. It's possible to use Amazon RDS to connect to databases like MySQL, SQL Server, Oracle, and PostgreSQL.

In the cloud, Amazon Aurora is a relational database compatible with MySQL and PostgreSQL. Performance and availability of a high-end database are combined with the ease and affordability of open source databases.

DynamoDB is a NoSQL database service that is fully-managed, high-performance, and scalable.

It's a petabyte-scale data warehouse solution that integrates with your existing business intelligence software. Using columnar storage technology and parallelizing queries over numerous nodes, it provides fast query performance.

An in-memory cache can be easily deployed, operated, and scaled using Amazon ElastiCache, a web service. Allows you to get information from fast, controlled, in-memory caches instead of depending on slower disk-based databases to boost web application performance.

If you've ever wanted to construct and run applications based on a popular graph model like Property Graph or W3C RDF, Amazon Neptune is a fast, reliable, fully-managed graph database service that allows you to do so.

JSON data can be stored, queried, and indexed using Amazon DocumentDB (with MongoDB compatibility), a highly scalable and highly available document database service.

Using AWS CodeDeploy, you can quickly and reliably deploy new software on the AWS cloud computing platform.

As a fully-managed source control solution, AWS CodeCommit keeps your secure Git repositories up to date and safe.

This is a fully managed continuous integration service that compiles source code, runs tests and delivers software packages ready for deployment.

For rapid and reliable application and infrastructure updates, AWS CodePipeline is an automated continuous delivery service that is fully managed by AWS itself.

It's the AWS Cloud Control API, a set of standard APIs meant to streamline cloud infrastructure management for developers and enable them to make use of the latest AWS DevOps capabilities more quickly.

Employees can access Amazon WorkSpaces from any supported device, anywhere, at any time.

In this new version of Amazon AppStream 2.0, you can stream non-persistent applications and desktops.

AWS IoT Core is an IoT platform that makes it simple and secure to connect devices to the cloud, and it can handle billions of devices and trillions of messages with no problems whatsoever.

Connected devices can be managed remotely using AWS IoT Device Management to onboard, categorize and monitor.

Amazon Web Services IoT Cloud management, analytics, and long-term storage are still available to edge devices thanks to Greengrass' seamless extension of AWS to these devices.

Customer-facing AWS IoT services like AWS IoT Device Defender make it simple to secure their whole IoT fleet.

Cloud-based AWS IoT Events is a service that makes it possible to notice and respond to changes that are detected by IoT sensors and applications.

Using AWS IoT SiteWise, you can gather, store, organize and monitor data from industrial equipment at a large scale to help you make smarter, data-driven business decisions.

Using Amazon Rekognition, you can easily integrate intelligent picture and video analysis to your applications, allowing you to identify and extract text from images, as well as identify improper content in images.

Amazon Polly uses deep learning to turn text into lifelike speech, allowing users to create products and applications that speak.

Fast, accurate, and reasonably priced, Amazon Translate utilizes a neural machine translation engine.

As a result, developers may easily build deep learning applications using AWS Deep Learning AMIs.

Using Amazon SageMaker, developers and data scientists can quickly and easily build, train, and deploy machine learning models at any scale. Amazon SageMaker is a fully managed platform.

Using machine learning and natural language processing, Amazon Comprehend identifies patterns and connections in text.

Developers can use Amazon Transcribe, a fully managed automated speech recognition (ASR) service that allows them to integrate speech-to-text functionality to their apps.

You can use Amazon Textract, a service that uses machine learning to extract text and data from almost any document, to do this.

Alexa's chatbot solution, Amazon Lex, lets you create conversational interfaces for any application using voice and text.

Customers and employees can easily find the information they need by using Amazon Kendra, a machine-learning-powered search service for websites and applications. Amazon Kendra makes it possible for users to search across multiple locations and content repositories within your organization.

AWS Trusted Advisor operates as your personal cloud specialist, guiding you through best practices.

An straightforward approach to construct and manage a set of connected AWS resources, provisioning and upgrading them in a predictable manner.

Amazon CloudWatch monitors Amazon EC2 instances, Amazon EBS volumes, Amazon SNS topics, and Amazon SQS queues.

AWS CloudTrail lets you track and log account activity throughout your AWS infrastructure.

AWS Config is a service that lets you review, audit, and evaluate your AWS resource setups. Config continuously monitors and records your AWS resource configurations, allowing you to compare them to intended configurations.

AWS Auto Scaling allows you to automate the response of groups of AWS resources to changing demand.

It enables you centrally manage your AWS infrastructure as your workloads grow and scale. Organizations enable you to manage billing, access, compliance, and security across your AWS accounts, whether you are a startup or a large organization.

By centralizing common IT services management, you can establish consistent governance and meet regulatory standards while allowing users to swiftly deploy only the approved IT services they need.

AWS License Manager simplifies the management of software licenses in AWS and on-premises servers from Microsoft, SAP, Oracle, and IBM, reducing the risk of non-compliance, misreporting, and licensing overages.

Use the Personal Health Dashboard and the Health API to keep track of your AWS resources, services, and accounts.

Create video-on-demand (VOD) for broadcast and multiscreen delivery with AWS Elemental MediaConvert.

It allows you to move thousands of on-premises workloads to AWS without using any agents. As a result, large-scale server migrations are easier to arrange with AWS SMS's incremental replication capability.

Assists you in moving databases to AWS quickly and safely while keeping your source database operational.

In order to move huge amounts of data into and out of the AWS Cloud, AWS Snowball leverages secure equipment.

Amazon Web Services (AWS) DataSync is a data transfer service that allows you to transport data up to 10x faster than open-source solutions between on-premises storage and Amazon S3.

In a virtual network, you can launch AWS resources in a private, isolated area of the Amazon Web Services (AWS) Cloud.

Amazon API Gateway is a fully managed service that allows developers to easily design, publish, monitor, and secure APIs. It accepts and processes up to hundreds of thousands of API calls per second.

AWS Direct Connect makes it simple to connect your premises to the AWS GovCloud (US) Regions. Using AWS Direct Connect, you can connect your datacenter, office, or colocation environment to the AWS GovCloud (US) Regions.

Elastic Load Balancing (ELB) automatically distributes incoming application traffic among various targets, such as Amazon EC2 instances, containers, and IP addresses.

It allows you to link hundreds of Amazon VPCs, AWS accounts and on-premises networks.

Amazon Route 53 is a highly available cloud DNS web service for monitoring your application's health in the AWS GovCloud (US-West) Region.

AWS Cloud Map helps you name all cloud resources and makes it easy for your apps to find them using friendly names.

AWS DataSync allows you to move data up to 10x faster than open-source technologies between on-premises storage and Amazon S3 or Amazon Elastic File System (Amazon EFS).

The AWS Transfer Family fully manages SFTP, FTPS, and FTP file transfers directly into and out of Amazon S3.
Conclusion
AWS GovCloud (US) allows government customers and partners to design secure cloud solutions that adhere to the FedRAMP High baseline, the Department of Justice's Criminal Justice Information Systems (CJIS) Security Policy, the US International Traffic in Arms Regulations (ITAR), Export Administration Regulations (EAR), the Department of Defense's Cloud Computing Security Requirements Guide (SRG) for Impact Levels 2, 4, and 5, FIPS 140-2, IRS-1075, and other regulations.
Employees in the AWS GovCloud (US-East) and (US-West) Regions are US residents working on US soil. Only U.S. companies and root account holders that pass a screening process can use AWS GovCloud (US). Customers must affirm that they will only manage and access root account keys to these locations through a US person (green card holder or citizen as defined by the US Department of State).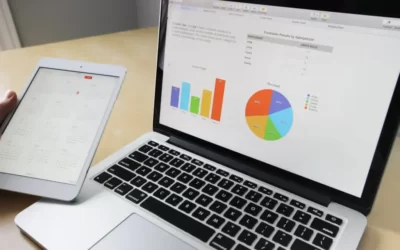 The landscape of online advertising has undergone a profound transformation in recent years, thanks to the integration of Artificial Intelligence. One of the key factors driving this change is the emphasis on personalization. This technology will only continue to serve a crucial role in personalization strategies for elevating digital marketing efforts.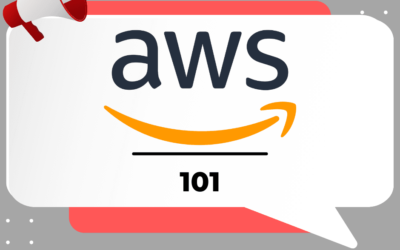 Amazon's Web Services is a very complex platform. Streamlining and optimizing production workflows can be challenging for inexperienced users. However, the benefit of learning grants options for better efficiency, reliability, security, and cost-effectiveness for operations run on AWS.
While complexity can be difficult to navigate, it's not impossible. With the right level of expertise, AWS complexity can be navigated with ease.