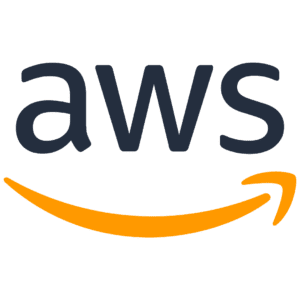 Cloud computing services provided by Amazon Lightsail are simple to use, allowing you to get your web application or websites up and operating in just a few clicks.
What is AWS Lightsail?
Amazon is the provider of many cloud computing services. You can get your web application or websites up and running with only a few clicks with Lightsail because of how easy it is to use. Lightsail simplifies a variety of services, including those pertaining to instances, containers, databases, storage, and other resources, amongst others. You can quickly and easily build up websites or applications on your server by utilizing pre-configured blueprints such as WordPress, Prestashop, or LAMP. These are just a few examples. The capabilities of Lightsail make it possible to accomplish a variety of things, like just hosting static content, linking your content with an audience from around the world, and setting up your Windows Business server. The Lightsail console guides you step-by-step through the configuration process and, in many instances, comes pre-configured with a significant number of the required components.
Through Amazon Lightsail, you may purchase instances of virtual private servers (VPS), containers, storage, databases, and a variety of other services for a cheap charge on a monthly basis.
Specifications
Simple web apps can be launched.
Utilizing pre-configured development stacks, such as LAMP, Nginx, MEAN, and Node.js, enables users to get their applications up and running quickly and easily.
Make your own personalized web pages.
You may make a blog, an online store, or a personal website in a matter of minutes and with only a few clicks using pre-configured software like WordPress, Magento, Prestashop, and Joomla. These programmes allow you to construct and personalize your blog or website as you see fit.
Create applications for small businesses.
Launch line-of-business software, which may include, amongst other things, programmes for file storage and sharing, backups, financial and accounting software, and other programmes connected to the line of business.
Create test environments on your computer.
You are able to create and destroy development sandboxes and test environments with ease, giving you the ability to play around with new ideas without putting yourself in danger.

Features
Instances
Lightsail not only provides easily deployable virtual servers (instances), but it also brings the strength and dependability of Amazon Web Services to the table (AWS). On the Lightsail platform, launching a website, web application, or project takes only a few minutes, and managing your instance through the user-friendly Lightsail dashboard or API is a breeze. Lightsail gives you the option to click-to-launch a basic operating system (OS), a pre-configured application, or a development stack while you are in the process of setting up your instance. Some of the operating systems and applications that you can choose from are WordPress, Windows, Plesk, LAMP, and Nginx. In addition, each Lightsail instance is equipped with its own built-in firewall, which gives you the ability to regulate the flow of traffic to and from your instances according to the source IP address, port number, and protocol.
Containers
A solution known as Lightsail makes it easy to operate containerized software in the cloud. Customers may now operate containerized apps from anywhere in the world and access them safely using Lightsail Container Service, which only requires a few easy steps on their end to set up and use. Through the use of Docker containers and Lightsail Containers, businesses are able to run Docker containers in the cloud directly from their developer processes. This eliminates the need for any additional software. Lightsail generates containers by making use of the Docker images that are supplied by the developers. Meanwhile, we take care of all of the challenges that are associated with managing their infrastructure on their behalf.
Simple Load balancers
With Lightsail's simple load balancing, web traffic is evenly distributed across all of your instances. This enables your websites and apps to respond to fluctuations in visitor volume while still preventing service interruptions and delivering an uninterrupted experience to users. In addition, Lightsail load balancers include integrated certificate management, which provides free SSL/TLS certificates that can be provisioned and deployed to a load balancer in a matter of seconds. These certificates can be added to a load balancer in a matter of seconds. Directly from the Lightsail dashboard, you are able to request and manage certificates, and we will take care of renewing certificates on your behalf.
Managed databases
You have the option of getting a fully configured MySQL or PostgreSQL database plan with Lightsail. This plan will include allotted amounts of memory, processing power, storage space, and data transfer. Managed databases from Lightsail give you the opportunity to rapidly expand your databases independently of your virtual servers, enhance the availability of your applications, and run standalone databases in the cloud. In addition, it is possible to construct multi-tiered applications entirely within Lightsail by establishing several instances that are connected to a centrally managed database and a load balancer that distributes traffic over all of the instances.
Blocks and objects serve as storage for data.
Amazon Lightsail further provides support for object storage in addition to block storage. You'll have an easier time expanding your storage capacity if the storage for your Linux or Windows virtual server is supported by high-availability solid-state drives (SSD). Using Lightsail Object Storage, hosting content that does not change in the cloud is a simple process.
Among the many varieties of distribution networks, CDNs are one that distributes content across the Internet.
Lightsail, which is built on the same infrastructure as Amazon CloudFront, makes it possible for cloud-based content distribution networks (CDNs) to exist. Setting up proxy servers in various locations around the world enables you to easily distribute your material to an audience on a worldwide scale. This enables people from all over the world to view your website from a location that is physically closer to them, hence lowering latency and enhancing the overall level of pleasure experienced by consumers.
Lightsail virtual servers
Lightsail not only provides easily deployable virtual servers (instances), but it also brings the strength and dependability of Amazon Web Services to the table (AWS). On the Lightsail platform, launching a website, web application, or project takes only a few minutes, and managing your instance through the user-friendly Lightsail dashboard or API is a breeze. During the process of creating your instance, Lightsail gives you the choice to select from a wide range of operating systems (OS), pre-configured apps, and development stacks. Some of these possibilities include WordPress, Windows, Plesk, LAMP, and Nginx. A built-in firewall is included in each and every Lightsail instance. This firewall gives you the ability to permit or disallow communication to your instances based on the originating IP address, port number, and protocol being used.
Alerts are configurable as soon as your instance is operational, and you can choose whether to get an email or SMS message when something unusual happens.
Upgrade to Amazon EC2
An easy-to-follow tutorial will help you make the switch from EC1 to EC2. When you choose Lightsail, you can rest easy in the knowledge that we will help you scale your website or application to meet your needs as they develop. A simple snapshot of your instance is all that is required to upgrade; you can follow on-screen guidance to export your snapshot to Amazon Elastic Compute Cloud (EC2). Your new EC2 instance can then be set up and running on Amazon's cloud computing platform using the Upgrade to EC2 procedure.
Access to Amazon Web Services (AWS)
The Amazon Lightsail service simplifies the process of getting started by offering a restricted set of services, such as instances, managed databases, and load balancers. If you want to use Lightsail with a different AWS service, such as one of the more than 90 offered through Amazon VPC peering, you don't have to. You can manage your AWS services through the AWS management dashboard while still managing your Lightsail environment on a day-to-day basis. Everything you want in one easy-to-use package!
Templates for the operating system and applications
One-click-to-launch application or developer stacks from Lightsail include major frameworks and technologies including WordPress, Plesk, LAMP, Node.js, and many more. Various free and open-source operating systems are available for download and usage, such as Amazon Linux, Windows Server, Ubuntu, CentOS, and many more.
Download list of all AWS Services PDF
Download our free PDF list of all AWS services. In this list, you will get all of the AWS services in a PDF file that contains  descriptions and links on how to get started.
AWS Lightsail makes it simple to deploy a WordPress site
Pricing
Using Amazon Lightsail, you can expect to pay a cheap and consistent price. All of the resources needed to run a virtual machine (VM) are included in the same Lightsail plan, making budgeting simple and straightforward. Additional features include one-click SSH terminal access (Linux/Unix), one-click remote desktop access (Windows), highly accessible SSD storage, and server monitoring as part of the regular Lightsail plan offerings. You can buy a Lightsail feature set that includes everything from the most basic free tier features all the way up to the most powerful paid options.
Need help on AWS?
AWS Partners, such as AllCode, are trusted and recommended by Amazon Web Services to help you deliver with confidence. AllCode employs the same mission-critical best practices and services that power Amazon's monstrous ecommerce platform.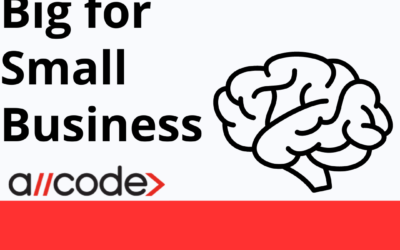 The Amazon Cloud can help alleviate most issues involving transitioning the cloud. Businesses of any scope can hope to build solutions that are scalable and adaptable to their industry of work. Smaller or minority-owned businesses may still struggle to stand out among bigger companies or make an AWS environment as efficient as possible with fewer funds to spend. To alleviate these burdens, Amazon has the Think Big With Small Business program available through their Public Sector partnership program.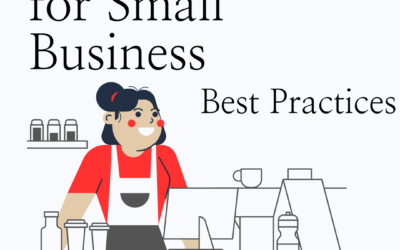 The AWS Think Big for Small Business Program is an outreach program designed to provide small and/or minority-owned public sector organizations support in the form of business intelligence, technical expertise, and marketing strategies. With cloud-based solutions and experience, various public institutions globally have seen continued success in government, educational, and nonprofit sectors. While the funding provided can help significantly to meet business objectives, the expertise on navigating the cloud and how to extend outwards towards customers is just as critical.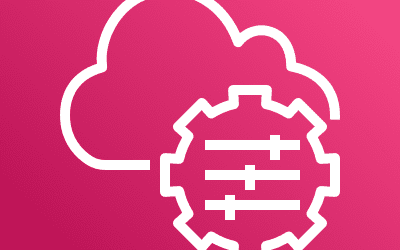 As newer users adopt the AWS cloud, it can be difficult to watch for issues and resolve them as needed. AWS Systems Manager grants better visibility over the AWS environment by clustering resources, providing legible and usable data based on performance, and actions to take that abide by AWS compliance requirements and best practices. This service provides everything management needs to evaluate the cloud and ensure continued functionality.