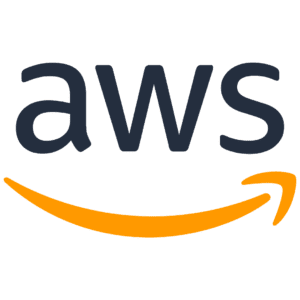 Amazon WorkMail is a business email and calendar service that is secure and controlled. It also offers support for desktop and mobile email client programs already in use.
AWS WorkMail
Amazon WorkMail enables users to access their email, contacts, and calendars seamlessly through the client application of their choice. This includes Microsoft Outlook, the email applications that come pre-installed on iOS and Android devices, and any other client application that supports the IMAP protocol. Users can also access their information directly through a web browser. You have the ability to control both the keys that encrypt your data as well as the location in which your data is stored, as well as integrate Amazon WorkMail with your existing corporate directory, use email journaling to meet compliance requirements, and integrate Amazon WorkMail with your existing corporate directory. Using the Amazon WorkMail Software Development Kit (SDK), it is also possible to set up interoperability with Microsoft Exchange Server and manage users, groups, and resources in a programmatic manner.
Free Solution for Transferring Email Accounts
Amazon has worked closely with email migration experts Audriga and Transcend to make the process of migrating your email to Amazon WorkMail as simple as possible for you. You may now migrate your email, meetings, contacts, and notes from Microsoft Office 365, Microsoft Exchange Server, Google Apps for Work, and IMAP and POP* using these solutions. You are able to migrate from your current email solution to Amazon WorkMail using Audriga, which is a cloud-based, self-service email migration solution provided by Auriga. There is no software that has to be installed. It connects to your Amazon WorkMail accounts using industry-standard protocols and replicates your data directly to those accounts. Auriga migrates emails, contacts, calendars, tasks, and notes. Transcend offers a utility called Transend Migrator for Amazon WorkMail. This utility is an easy-to-use tool that migrates email data from your current email solution to Amazon WorkMail. Messages, address books, calendars, and tasks may all be migrated together in a single operation using Transend Migrator, which gives you the flexibility to migrate a single mailbox or a batch of thousands of accounts simultaneously. In addition to providing high-quality support and maintenance services, Transend provides complimentary consulting services for projects that meet certain criteria.
Amazon will, for a short time, pay the use fee and basic maintenance costs* for you to utilize Audriga or Transcend to migrate your email to Amazon WorkMail. This offer is only valid for a limited time. In order to get started, you will first need to create Amazon WorkMail mailboxes for each of your users. After that, simply visit the Auriga and Transcend websites and follow the steps provided there.
Features
Compatibility with Microsoft Outlook
Because Amazon WorkMail offers native support for Microsoft Outlook on both Windows and Mac OS X, customers are able to keep utilizing the email client that they are already familiar with without having to install any additional software, such as plug-ins for Microsoft Outlook. All of the complex Microsoft Outlook features that your customers rely on, such as free/busy scheduling, delegation, and out-of-office answers, are supported in Amazon WorkMail.

Enterprise Security
Using the AWS Key Management Service, Amazon WorkMail encrypts all of your data while it is stored in a manner that is completely automatic. The encryption keys are under your control. Amazon WorkMail gives you the ability to choose the AWS region in which all of your data is stored, so you can continue to exercise complete control over the data's physical location. When data is in transit, it is encrypted using SSL encryption, which is the standard in the industry.

Integration of Active Directory (AD)
You can run AWS Directory Service for Microsoft Active Directory Enterprise Edition ("Microsoft AD") or integrate your existing Microsoft Active Directory with Amazon WorkMail by utilizing the AWS Directory Service AD Connector. This will allow you to avoid having to manage users in two separate locations, and users will still be able to use their credentials from their existing Microsoft Active Directory accounts. You also have the option of having Amazon WorkMail construct and operate a Simple AD directory on your behalf. If you do this, users in that directory will be created automatically whenever you add new members to your Amazon WorkMail organization.

Journaling
Through the use of journaling, you are able to keep a record of all of the emails that were sent or received by your Amazon WorkMail organization. You will be able to fulfill the requirements of your data security and information protection policies when you enable journaling by utilizing third-party compliance solutions for e-discovery and email archiving. Because industry standards are utilized for journaling in Amazon WorkMail, it is possible to interact with any third-party solution that supports SMTP journaling.

Microsoft Exchange Server compatibility
Exchange Server 2010 and 2013 can be configured to work together. Amazon WorkMail and Microsoft Exchange Server can both be used at the same time, allowing you to use the same corporate domain for mailboxes in both systems. Users can easily organize meetings with bi-directional sharing of calendar free-busy information and can access user and resource information via a global address book. You can utilize Amazon WorkMail concurrently with Microsoft Exchange Server for a portion of your corporate mailboxes because of interoperability.
Download list of all AWS Services PDF
Download our free PDF list of all AWS services. In this list, you will get all of the AWS services in a PDF file that contains descriptions and links on how to get started.
SDK for administrative functions
Amazon WorkMail comes with a software development kit (SDK) that makes it easy to connect the service to your current applications. The SDK allows for programmatic management of users, email groups, and meeting rooms or equipment. You can also receive push notifications from Exchange Web Services (EWS). As a result, WorkMail migration and management may be automated, and responses to events in your mailboxes can be handled in real-time by your existing IT service management tools, workflows, and third-party apps.
Support for the IMAP Protocol
With Amazon WorkMail, you may access your email from any email client application that supports the IMAP protocol. Since there is no requirement for Microsoft Exchange Web Services or ActiveSync, a wide range of clients on your platform of choice can take advantage of this feature. Amazon WorkMail can also be integrated with IT systems and applications that use the IMAP protocol to access email. Amazon WorkMail provides an SMTP gateway so that you don't have to set up a different SMTP endpoint to send email through WorkMail.
Web Client With Many Features
It's easy to organize meetings with coworkers, look up contact information in the workplace address book, or access email and calendars with Amazon WorkMail's feature-rich online interface. Additionally, users are able to schedule resources like conference rooms and handle out-of-office answers. With the Amazon WorkMail web client, users can attach files saved in WorkDocs, replace an existing email attachment with a link from WorkDocs, and securely save attachments with a single click to WorkDocs Almost all common browsers, such as Firefox, Chrome, Safari, and Microsoft Edge are supported by the Amazon WorkMail online client (webmail).
Management of Mobile Devices
By utilizing the Microsoft Exchange ActiveSync protocol, Amazon WorkMail ensures compliance with the security policies that you define for the mobile devices used by your users. Using the AWS Management Console, you have the ability to remotely wipe devices, demand encryption on devices, require that devices lock, define requirements for the strength of device passwords, and require that devices lock.
All major mobile devices that support the Microsoft Exchange ActiveSync protocol, such as the iPad, iPhone, Kindle Fire, Fire Phone, Android, Windows Phone, and BlackBerry 10, allow users to access their email and calendar.
Flow Rules for Emails
You are able to use email flow rules in Amazon WorkMail to filter incoming email traffic for your Amazon WorkMail organizations. This enables you to reduce the number of emails coming from unwanted senders, direct suspicious emails to junk folders, and ensure that important messages are successfully delivered. Rules for the flow of email might be set in response to individual email addresses or even an entire email domain.
Virus and Spam Blocking
To assist in the defense of your users against harmful email, Amazon WorkMail performs thorough scans of all incoming and outgoing emails for spam, malware, and viruses.

Large Files
Users no longer need to be concerned about dealing with huge attachments or mailbox size constraints because Amazon WorkMail comes standard with a storage capacity of 50 gigabytes (GB) for each user's inbox.
Integration with AWS CloudTrail
AWS CloudTrail is compatible with Amazon WorkMail. You can use CloudTrail to monitor your AWS account's compliance and operational audits. CloudTrail allows you to track, monitor, and archive all of your AWS account activity, including activity from the WorkMail dashboard and calls to the WorkMail administrative API. Monitoring resource changes and troubleshooting are made easier with this event history.
Need help on AWS?
AWS Partners, such as AllCode, are trusted and recommended by Amazon Web Services to help you deliver with confidence. AllCode employs the same mission-critical best practices and services that power Amazon's monstrous ecommerce platform.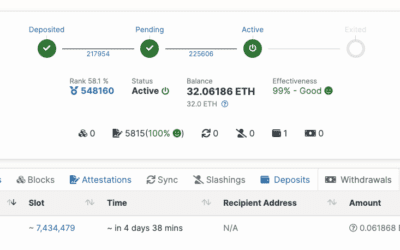 Step by Step tutorial on how to withdraw rewards from Ethereum staking on a Mac OS.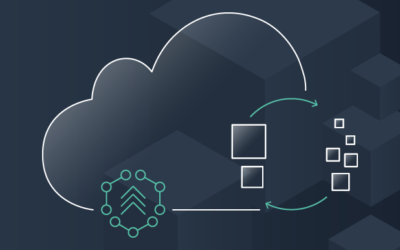 Cloud computing does offer many benefits to users who are just starting to put together applications and solutions. Having an existing solution will not preclude an organization from being able to take advantage of the cloud. Migrating those solutions to a cloud environment can prove to be tricky for users who haven't planned in advance.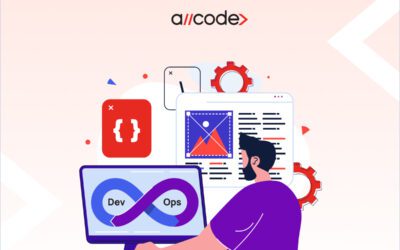 DevOps is a composition of best practices, principles, and company cultural concepts that are tailored to improve coordination in either development or IT teams in an organization. These standards help to streamline and automate the delivery cycle and allow teams to deploy applications sooner. In the case of arising issues, teams can respond faster and develop fixes sooner.