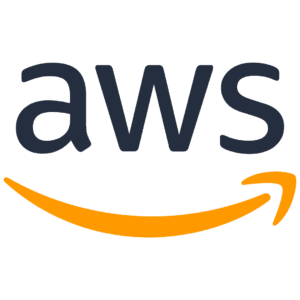 Amazon WorkSpaces, a desktop virtualization solution for Windows and Linux that is completely managed and enables you to access resources from any supported device. Access to persistent desktops from any place is made secure, reliable, and scalable.
With Amazon WorkSpaces, you can use any compatible device to access your desktop virtualization resources from any location. Persistent desktops can now be accessed securely, reliably, and flexibly from any location. Providing remote workers with access to programmes and desktops from any location boosts their productivity and allows them to adapt more quickly to changing situations. Using AWS storage instead of vulnerable endpoint devices can improve overall security. The on-demand, pay-as-you-go scaling options for a number of compute, memory, and storage resources provided by AWS workspace also help to improve your cost efficiency.
Using AWS infrastructure designed for 99.9% uptime and fully controlled application delivery, you may reduce the time your apps are unavailable.
Use Cases
Temporary staff on board.
Contractor PCs may be assigned and removed with ease, and your critical data is kept safe in the cloud.
Remote work must be facilitated.
Workers working from home or remotely can access fully functional Windows and Linux desktops from any place by using a virtual desktop infrastructure (VDI).
Run high-performance desktops.
Provide developers and engineers with high-performance desktops on which they can store and access confidential models, designs, and code.
Allow contact centre agents to work from any location.
With a safe, easy-to-use agent experience, you can empower your contact centre agents to work from anywhere.
Features:
Functionality
With Amazon WorkSpaces, you can offer your users a safe, controlled, and cloud-based virtual desktop environment without breaking the bank. Amazon WorkSpaces takes care of all the heavy lifting and gives a fully managed solution, so you don't have to worry about sourcing, developing, and running a difficult environment. With Amazon WorkSpaces, you can provide your employees with a portable desktop and applications that they can access from any device they want.
Virtual Desktop Infrastructure (VDI) is challenging to design and administer regardless of whether you use a standard desktop or an on-premises solution. You may provide your users with a safe and widely available desktop experience via a cloud-based virtual desktop environment without having to spend money up front or continuously manage infrastructure. Amazon WorkSpaces offers low-cost per-minute cloud-based virtual desktop services, including computing, SSD, and apps. It's more expensive per user to use an on-premises VDI system than an off-premises VDI system, but the benefits outweigh the costs.

Streaming protocols
In order to provide users with a safe and high-quality environment, Amazon WorkSpaces utilises streaming protocols. These protocols assess the hosted desktop, the network, and the user's device in order to select compression and decompression algorithms (codecs) that encode the user's desktop and transfer it as a pixel stream to the user's device. In addition to Teradici's PCoIP streaming protocol, Amazon WorkSpaces now includes the Amazon WorkSpaces Streaming Protocol (AWSP), which you can try out for yourself (WSP).
Amazon WorkSpaces Bundles 
It's easy to get up and running with Amazon WorkSpaces because there are numerous packages to choose from. Emails are issued to all WorkSpace users with instructions on how to access their WorkSpace as well as where they can download the WorkSpaces client apps they need. Anyone with a computer or device that supports WorkSpace-compatible browsers and any of the above operating systems can access and use WorkSpace (including but not limited to Windows, Mac, or Linux, including Ubuntu). Because their programmes and data are persistent, users may quickly switch between PCs and mobile devices.
You can use Amazon WorkSpaces to create a user directory distinct from your Active Directory environment, or you can connect it to your Active Directory environment so that your users can access corporate resources using their current credentials. This integration makes use of either an Amazon VPC or an AWS Direct Connect secure hardware VPN connection. WorkSpaces can be managed with the same tools you use to manage your on-premises workstations, giving you complete administrative control.
In order to use Amazon WorkSpaces, you have two options: you can either create a standalone directory for users, or you can integrate Active Directory so that your users can use their current credentials to access the system, depending on your preference. Using Amazon Virtual Private Cloud (VPC) or AWS Direct Connect, you can establish a secure hardware VPN connection to your on-premises network. To administer WorkSpaces, you can utilize your on-premises desktop management tools.
You can get Microsoft Office, Trend Micro Worry-Free Business Security Services, and a utility package pre-installed on WorkSpaces when they are first launched by purchasing the Value Plus or Standard Plus bundles. You can also make a customized image of one of your WorkSpaces and use that to install your own set of applications.
Own Licenses
Amazon WorkSpaces allows you to operate your existing Windows 10 Desktop license on dedicated hardware. It is possible to save up to 16 percent ($4 a month per WorkSpace) by utilising WorkSpaces that already have Windows licences, rather than purchasing new licences. Microsoft licensing requirements and agreement to host at least 200 Amazon WorkSpaces per month in a certain AWS region are both prerequisites for participation.
Affordability
Setting up Amazon WorkSpace is a breeze. Amazon WorkSpaces can be started by picking the packages that best match the needs of your customers and the number of Amazon WorkSpaces you want to launch. "You will receive an email with instructions on how to access your Amazon WorkSpaces after they have been set up. You can effortlessly delete Amazon WorkSpaces that you no longer need.
Encrypted
With Amazon WorkSpaces' high-quality desktop experience, you may meet HIPAA and PCI compliance requirements. End-user devices are unable to access or save any data as a result of WorkSpaces. WorkSpaces uses the PC-over-IP (PCoIP) remote display protocol to give a similar desktop experience. IP address, device type, or digital certificate can be used to restrict access to client devices. You're a whiz when it comes to operating systems like iOS, Android, Chrome OS, and even zero clients. Allow only trustworthy Mac and Windows PCs into WorkSpace by implementing digital certificates.Control Groups allow you to select trusted IP addresses that can access your WorkSpaces. AWS Key Management Service is required to encrypt Amazon WorkSpaces storage volumes with KMS customer master keys (CMK). You may now encrypt the storage discs when creating a new WorkSpace, protecting data while it is in transit and while it is stored, as well as volume snapshots.
Need help on AWS?
AWS Partners, such as AllCode, are trusted and recommended by Amazon Web Services to help you deliver with confidence. AllCode employs the same mission-critical best practices and services that power Amazon's monstrous ecommerce platform.
Integration of AD and RADIUS
The on-premises Microsoft Active Directory can be used to manage WorkSpaces and end-user credentials. The RADIUS server may communicate with your on-premises Active Directory to enable multi-factor authentication, Group Policies, and application distribution to WorkSpaces (MFA). There are two ways to connect your on-premises Active Directory to your AWS Directory Service for Microsoft Active Directory (Enterprise Edition) domain controller: using the AWS Directory Service Active Directory Connector, or establishing a secure trust connection.

Residual memory
Depending on the bundle selected, each AWS cloud customer has access to varying amounts of persistent storage (SSD Volumes). Regular backups to Amazon S3 are performed on the 'user volume' of the WorkSpace. When it comes to the safety of your customers' data, Amazon S3 delivers 99.999999999 percent object durability.
If you utilize Amazon WorkSpaces, please go to this page. A mounted disc attached to a WorkSpace allows users to view all of their Amazon WorkDocs content at any time. Files can be locked or unlocked by right-clicking in Windows File Explorer, depending on the right-click option selected. Using an encrypted connection, Amazon WorkDocs Drive content is immediately synchronised with Amazon WorkDocs. Synced data is encrypted using Amazon WorkDocs.
Mobile and web access
For Windows, Mac, Chromebooks, iPads, Amazon Fire tablets, and Android tablets, Amazon WorkSpaces is accessible as a client application. Web browsers can also access Amazon WorkSpaces. It is possible to connect to Amazon WorkSpaces via email once they have been created. Amazon WorkSpaces can be used on Windows, Mac, or Chromebooks. The tablet client applications for iPad, Fire, and Android tablets give a desktop experience that is tablet-optimized. To show or conceal the on-screen keyboard, users can scroll and zoom with multi-touch gestures. Slide-out radial controls with a variety of options can be activated by using a thumb swipe from the left of the screen. In order to utilize a tablet as a laptop, it is necessary to attach an external keyboard or touchpad. Using a compatible web browser, users can access their Amazon WorkSpaces from any network without the need to download a client programme beforehand.
AWS Service Business Continuity Plan
Thousands of businesses are lose an unprecedented amount of money every quarter - don't let yours! Protect your AWS services with this FREE AWS Business Continuity Plan. Learn More
Pricing
Cloud-based desktop virtualization from Amazon WorkSpaces lets you securely access data and apps from any device that's compatible with the service. You can choose to pay for Amazon WorkSpaces on a monthly basis or on an hourly basis. Paying a fixed monthly fee and having unlimited access to Amazon WorkSpace is advantageous for employees who use it full-time or as their primary workstation.
You pay a small monthly fee to cover infrastructure and storage costs, as well as a minimal hourly rate for each hour that the WorkSpace is used during the month. Using Amazon WorkSpaces less than a full day or a few days a month on average is perfect for part-time staffers, job sharing, road warriors, short-term projects, corporate training, and education, making it suitable for short-term projects, corporate training, and education. There are numerous ways to set up an Amazon WorkSpace.
Amazon WorkSpaces Cost Optimizer 
Keep track of how much time you spend in Amazon WorkSpaces by using the Amazon WorkSpaces Cost Optimizer. This will help you deal with erratic usage patterns. Cost Optimizer analyses your WorkSpace usage statistics to determine which billing option is most cost-effective for you (hourly or monthly).
Text AWS to (415) 890-6431
Text us and join the 700+ developers that have chosen to opt-in to receive the latest AWS insights directly to their phone. Don't worry, we'll only text you 1-2 times a month and won't send you any promotional campaigns - just great content!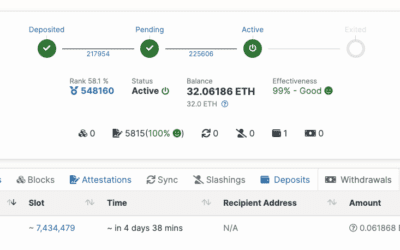 Step by Step tutorial on how to withdraw rewards from Ethereum staking on a Mac OS.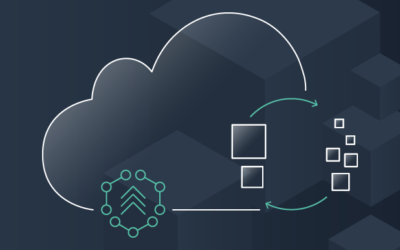 Cloud computing does offer many benefits to users who are just starting to put together applications and solutions. Having an existing solution will not preclude an organization from being able to take advantage of the cloud. Migrating those solutions to a cloud environment can prove to be tricky for users who haven't planned in advance.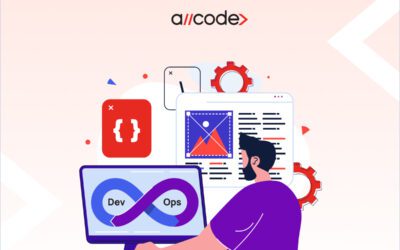 DevOps is a composition of best practices, principles, and company cultural concepts that are tailored to improve coordination in either development or IT teams in an organization. These standards help to streamline and automate the delivery cycle and allow teams to deploy applications sooner. In the case of arising issues, teams can respond faster and develop fixes sooner.