DNG springboards off the two fastest growing sports in the world, Disc Golf and Esports, both multibillion dollar industries. DNG, patent pending technology, will allow millions of players to compete against each other, at the same time, to win cash prizes in a worldwide tournament.
With the rise in popularity of virtual reality, there are countless companies out there adding to the increasing technology every day. One of the reasons virtual reality has become  so popular is because of the ability to connect with other people.
People have been playing games with each other for thousands of years as a way to connect with one another. Today, it's no different. Although many people now use video games as a way to have fun and stay in touch with their friends, there is something enticing about yard games such as cornhole. With the advancements we've seen in technology in recent years, it's no surprise that the way we play games is also on its way to changing.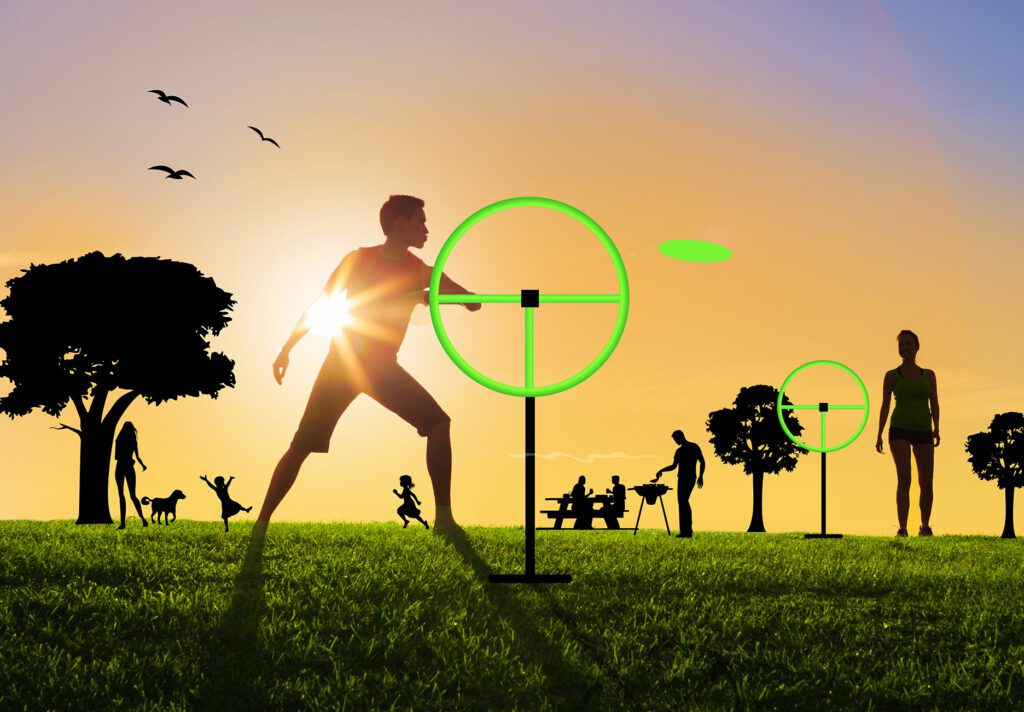 Dragon Night Game Sports (DNG) has developed a ground-breaking technology that allows for any backyard game to become a Physical Virtual Game™. During the height of the COVID-19 pandemic, the world saw most sporting events cancelled and forgotten about. Many people began playing yard games such as Cornhole, croquet, or mini golf. DNG Sports took advantage of this by creating the Physical Virtual Game. By using DNG's technology, you can play countless games such as disc golf, Cornhole, darts, croquet, ring toss, etc. The possibilities are endless with this technology. Users can play both in teams, and as individuals. Playing online or virtually is another big selling point of the product. DNG Sports™ technology takes recreational activities to a whole new level by seamlessly turning them into international competitions. The trend-setting technology makes it easy for players to simply sign-up, play, and compete in worldwide tournaments for the opportunity to win cash prizes.
Another awesome thing about DNG Sports' games is that they are made from plant-based glow in the dark material called EarthGlow. This material is eco-friendly and makes it easy to play DNG games in low light conditions. Perfect for parties and gatherings that drag on a little longer than expected.
DNG's first Physical Virtual Game, Dragon Night Golf, launched this last fall. The concept of the game is similar to that of disc golf. It is played with two targets and discs. The rules are a bit similar to Cornhole, but the equipment and style of playing is what resembles disc golf. Points are scored using the scoring monitor provided with the system.
The Scoring Monitor Includes:
​
A scoring point flashing light
A vibration sensor that detects if a dragon disc hits the scoring ring
A digital time clock to track time of DNG game play
A digital scoreboard displayed on the face of the monitor
A distance laser sending apparatus to ensure that the distance between both stanchion post scoring rings are set up at the proper tournament distance
A microphone to monitor and pick up the sound of the game being played
A speaker that is capable of communication between the DNG Tournament Director and a player and/or to give verbal instructions to players for specific tournaments
The Dragon Night Golf game kit includes quite a few components:
(2) Scoring Monitors
(2) Auxiliary Scoring Monitors
(4) 8 1/4 inch Dimension Discs
(4) 6 inch Dimension Discs
(2) Stands
(4) Stanchion Poles
(2) Scoring Targets
(1) Game Set Carry Bag
(1)UV Flashlight
(3) AAA Batteries
Hardware Set for Scoring Target
(2) Water Pillow Weight Bag for Stands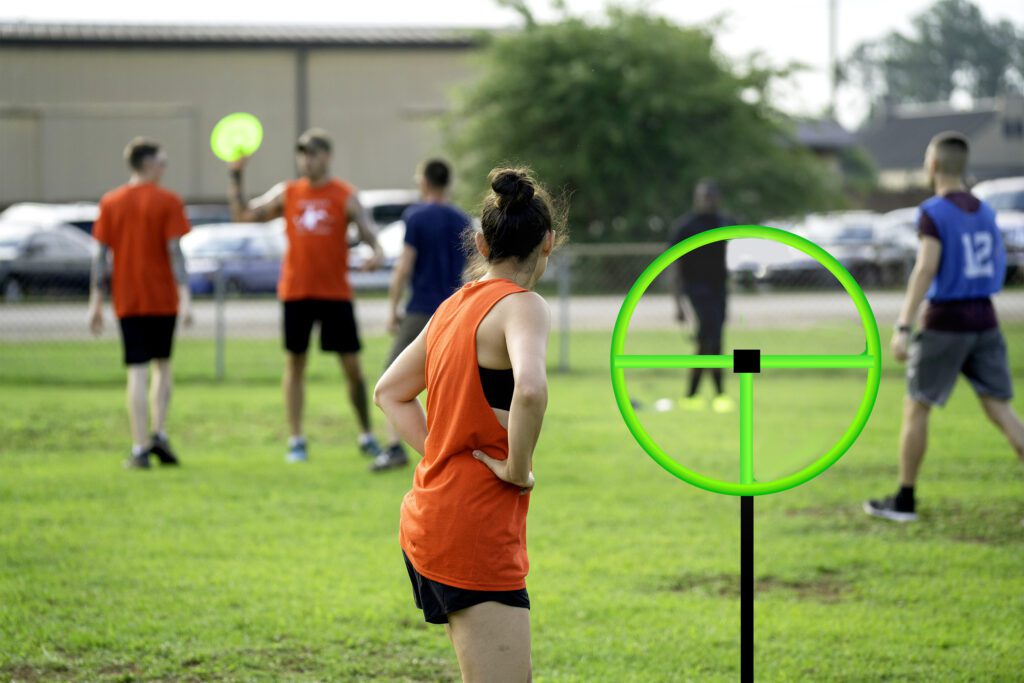 Again, the equipment that is included in the Dragon Night Golf set is relatively similar to traditional disc golf equipment, but the difference is in the technology provided by DNG Sports which allows you to play in virtual tournaments with players all over the world and win cash prizes!
 DNG Sports offers a comprehensive guide on how to play the games they offer.
DNG Sports has shaken up the world of yard games by releasing Dragon Night Golf and creating their Physical Virtual Games technology. The COVID-19 pandemic has shaken up the world of sports for people of all walks of life. DNG has found a solution to this problem, by creating a virtual community of folks who all want the same thing which is to play the games they love!
The Scoring Monitor Includes:
​
A scoring point flashing light
A vibration sensor that detects if a dragon disc hits the scoring ring
A digital time clock to track time of DNG game play
A digital scoreboard displayed on the face of the monitor
A distance laser sending apparatus to ensure that the distance between both stanchion post scoring rings are set up at the proper tournament distance
A microphone to monitor and pick up the sound of the game being played
A speaker that is capable of communication between the DNG Tournament Director and a player and/or to give verbal instructions to players for specific tournaments