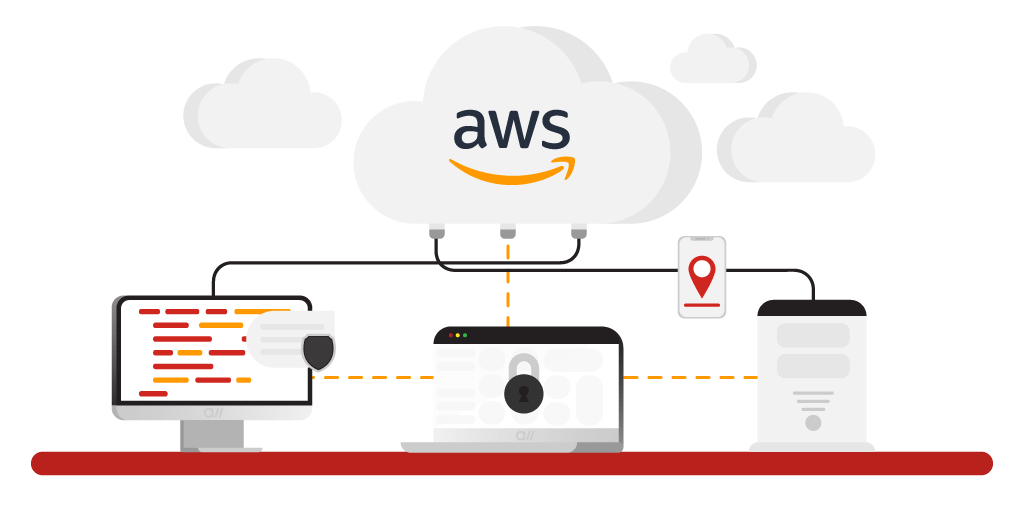 What is AWS?
Amazon Web Services (AWS) is a cloud solution provider with an on-demand delivery for cloud computing resources on the internet. AWS offers 100s of integrated services built to optimize power, content delivery, database storage, and other business needs.
Amazon is the world-leading cloud provider, with a 32.4% market share, that enables you to pay-as-you-go on a relative scale. Meaning, the less you use, the less you pay; and the more you use, the less you pay per unit.
AWS Learning Opportunities
Amazon offers training courses and events designed to help individuals build and validate their skills so that they can maximize the full potential of the cloud. These courses are regularly adjusted with AWS updates so that users are leveraging the latest cloud skills.
Both digital and classroom learning opportunities are available depending on the user's preference for various services for things like IoT and big data. With classroom training, AWS experts will teach the class and provide best practices, while virtual training allows you to learn from anywhere at your own pace.
Due to COVID-19, some in-person learning options may be limited or changed to virtual sessions.
APN Partner Training
The Amazon Partner Network (APN) is a global program designed for technology and consulting AWS experts to build solutions for customers. The APN offers proprietary tools and support that help companies grow, market, and sell their AWS offerings.
Partners can deepen their learning and capabilities through training courses. These courses give partners the chance to become AWS certified as a cloud practitioner, architect, developer, and operations.
Enterprise Training
AWS offers courses geared towards helping enterprises achieve business goals by building cloud fluency across their organization. These learning resources can help companies create a culture of innovation and modernize current processes.
Learning Paths by Solutions or Roles
Whether you're interested in training for a particular role or want to grasp different solutions, Amazon offers learning paths to help you.
Role learning paths:
• Cloud Practitioner
• Architect
• Developer
• Operations
Solution learning paths:
• Databases
• Machine Learning
• Media Services
• Storage
Pop-up Lofts
Amazon has "pop-up lofts" in San Francisco, New York, Berlin, Tel Aviv, and London used as workspaces and to learn about AWS opportunities. Due to COVID-19, these locations are indefinitely closed.
Events and Webinars
Amazon hosts, both online and in-person, events to bring the cloud computing community together. These events are designed for enthusiasts to collaborate, connect, and learn about the potential of AWS.
AWS Facts
AWS has deployed 5 times more cloud infrastructure than competitors combined.
190 countries AWS has customers in.
8,000+ partner network members.
1,900+ third-party products.
Companies using AWS
Companies of all sizes use AWS services in some shape or form. According to Intricately, Amazon has 1,240,804 users utilizing their products and services as of July 6th, 2020.
A few of the big monthly spenders include:
1. Netflix - $19 Million
2. Twitch - $15 Million
3. LinkedIn - $13 Million
4. Facebook - $11 Million
5. Turner Broadcasting - $10 Million
6. BBC - $9 Million
7. Baidu - $9 Million
8. ESPN - $8 Million
9. Adobe - $8 Million
10. Twitter - $7 Million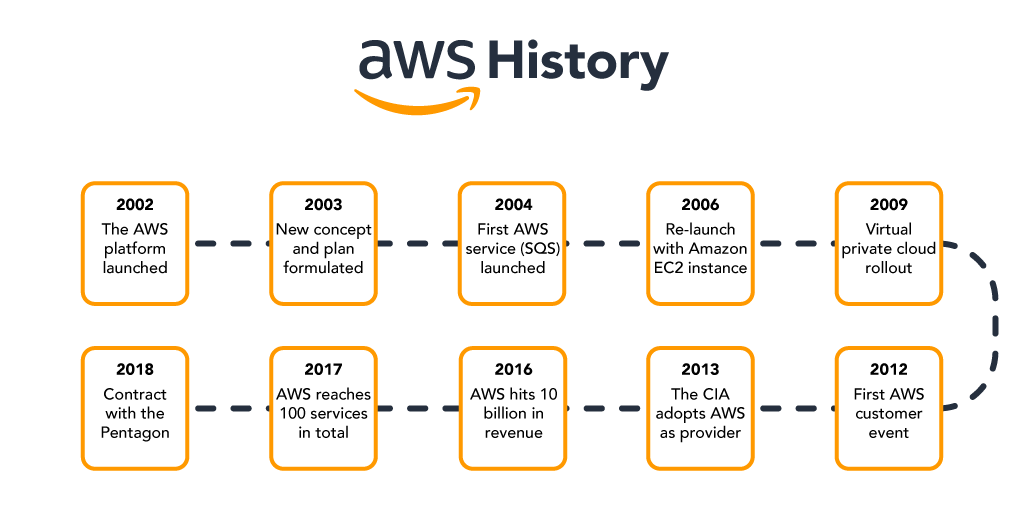 History of AWS
Amazon was the first company to market cloud infrastructure services when they launched Amazon EC2 in 2006. They had a monopoly on this service until competitors like Microsoft and Google responded with their cloud infrastructure services in 2008.
2002 - The platform was launched
2003 - Concept was reformulated with standardized plans
2004 - The first service (Simple Queue Service) launched for public usage
2006 - Official re-launch with Amazon EC2
2009 - Virtual Private Cloud launches
2012 - Holds first customer event
2013 - CIA adoption
2016 - Reaches 10 billion in revenue target
2017 - 100 services in total
2018 - Signs 10 billion dollar contract with the Pentagon
Did we miss something?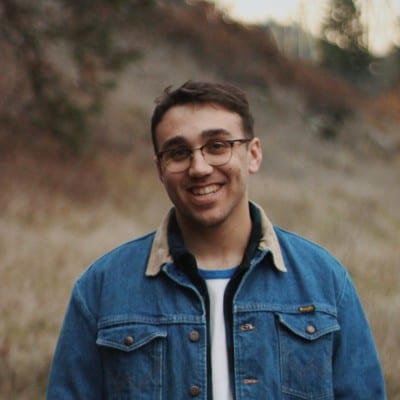 Travor House
A self-motivated digital marketing specialist with 3+ years of experience advertising in the financial services industry.
While I wear several marketing hats, my primary focus is on content strategy and curation.
I aim to consistently challenge myself and position my skills toward personal and professional endeavors that lead to measurable results.