Over the last few years, technology has changed the way businesses operate. With most companies collecting and processing sensitive customer data, it is imperative to ensure the safety and privacy of the information.
Companies like Facebook, Adidas, and Ticketmaster have suffered significant brand damage after data breaches. With more customers becoming concerned about the privacy and security of their data, businesses need to invest in cybersecurity to ensure that their data remains untampered with while instilling the precious trust of their customers.
According to Inc., in the year 2018, over 2.5 billion accounts were hacked, most of which were the result of large data breaches. To put it into more perspective, the odds of getting your account hacked is 1 in 4 - so it's absolutely critical to invest in the proper tools and security to safeguard your organization from attack.
Cybersecurity involves protecting and securing systems, networks, mobile devices, programs, and data from unauthorized access or malicious attacks on the web. The attacks will go to the lengths of altering, stealing, or destroying important data, thus compromising business operations. At its worst, attackers will extort money from your business as ransom.
A good cybersecurity strategy includes multiple layers of protection distributed across networks, systems, computers, and servers that need protection. The spread of data will make it hard for cybercriminals to track. In any company, the technology processes and people must work as a collective to ensure a sufficient security posture.
The employees should adhere to the established data IT security policies. On the other hand, your company must implement a framework of security processes to guide you on how to handle cyber-attack attempts. In addition, a robust strategy will help you recover data and other company assets from successful attacks.
Why Should I Invest in cybersecurity?
As technology evolves, lucrative opportunities arise for businesses. Nevertheless, the new opportunities generally lack the proper security in the early stages as the technology is constantly evolving; thus, exposing significant cybersecurity threats.
For businesses driven by technology and use technology for their business operations, it is prudent to ensure that you have a reliable safety plan established. In this next section, discover 5 reasons why you should invest in cybersecurity:
1. Cyber attacks are on the rise
The financial, healthcare, and retail sectors are the most affected by cyber attacks. Surprisingly, even top-level government departments are not safe from malicious attacks. For instance, the US Defense Agency suffered a data breach in mid-2019, but it was only discovered in February 2020.
Just like other forms of crime, cybercrime is growing as the population increases and more businesses adopt the new digital-first landscape. A few years ago, the total number of internet users accounted for 51% of the global population. According to industry forecasts, 75% of the global population will be active internet users by 2022, and the number is expected to rise to 90% by 2030.
The emergence of new and sophisticated technologies and digital concepts like IoT has led to an increase in cyber attacks. And while the technology is rapidly developed and released to customers, Cybercriminals have also adapted, devising new schemes for attacking and extorting businesses.
2. Protect your reputation
As customers become more connected, customer satisfaction is becoming an increasingly vital aspect of every business. In fact, it is almost impossible to thrive in today's competitive business landscape unless customers trust and believe in your brand. Therefore, implementing and maintaining a reliable cybersecurity system is a unique selling point that appeals to customers and business partners.
Consumers are becoming smarter and more aware of the importance of data security and privacy. For example, most customers will only provide their payment details once they are positive that your online store is secure. They will even go to the length of looking up reviews and searching to see if your site has been breached in the past before giving you any of their information.
According to a recent study, up to 40% of shoppers in online stores will discontinue a transaction if they doubt your website's security. On the other hand, you can use cybersecurity and customer privacy as leverage to differentiate your business from competitors. You can start building buyer confidence by using trust seals from top cybersecurity brands and payment gateways like PayPal, Square, and more.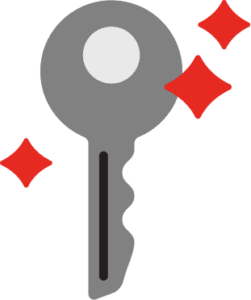 Pro Tip: Patch outdated software, both operating systems, and applications to remove vital vulnerabilities that hackers can leverage to access your devices.
3. Increasing cloud data and mobile usage means higher threat exposure
Corporate mobile technology is new in the market, but it has gained popularity at a staggering rate. Due to the nature and freshness of the technology, it tends to be more prone to malicious attacks. In addition, mobile devices are smaller in size, making them easy to misplace and therefore exposing sensitive data.
Information on the cloud can be accessed anywhere in the world, unlike on-premises servers where the data can only be breached at the physical location. Therefore, opening up the possibility to be hacked from anywhere in the world as well.
As businesses grow, the amount of data collected and processed increases in tandem. With the flexibility and efficiency of cloud technology, most companies have adopted cloud services for business processes. And while reputable cloud providers implement a stringent security system with multiple layers, the technology is still prone to cybersecurity breaches if you don't properly patch up security gaps.
Because the cloud is still relatively new and evolving, many choose to take a hybrid cloud approach. This method enables organizations to leverage both the cloud and an on-premises server and gives them the benefits of both options.
4. Regulatory and non-compliance repercussions
Businesses are expected to protect sensitive customer data from unauthorized access. Once your company has suffered a cyber-attack, you can be subjected to stringent regulatory reviews that can require additional tax compliance, ongoing audits, and access limits.
Typically, non-compliance with cybersecurity regulations comes with severe penalties and fines with very short deadlines. Once your business has suffered a cyber-attack and is labeled non-compliant, you may lose the reputation and trust of your investors and business associates.
Most significantly, data breaches can lead to multiple lawsuits that may demand expensive settlements. For instance, the 2014 cyber-attack on Target exposed about 70 million customer data records. Consequently, the company had over 140 lawsuits that cost $10 million in settlements.
5. Employees are causing security incidents
According to an IT security survey, external threats are on the decline compared to previous years. Cybersecurity incidents related to employee actions account for 30% of total incidents, and this number is continuing to increase as companies overlook the importance of security.
Therefore, it is crucial to devote more attention, and possibly resources, to internal threats while still protecting your business from external threats. Although the threat is still real and can cause serious damage, you have the power to practice amongst your employees, consultants, suppliers, and contractors. With the right cybersecurity strategy and approach, you can minimize the potential threat from employees and business stakeholders.
Cybercriminals are getting more innovative and smarter. They understand that an employee is the weakest link in your security against malicious attacks. In most instances, savvy attackers target employees with access to vital data in your business. With the right cybersecurity training, your employees can quickly identify suspicious activity and avoid incidents that could destroy your business.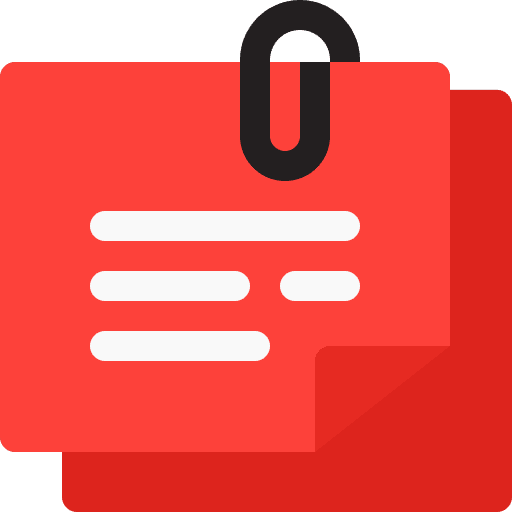 Note: As COVID-19 has taken a lot of businesses online, it has also ignited a surge of reported cyber-crimes - about 300%. Cybercriminals are targeting small businesses that are new to the digital landscape, and therefore aren't aware or prepared for the malicious activity that occurs on the world wide web.
The Increasing Scope of Global Cyber Threat
The cyber threat landscape is advancing rapidly, with more data breach incidents reported each year. According to a report released by Risk Based Security, at least 7.9 billion records were exposed during data breaches in 2019.
While businesses that collect and process medical and financial data are more attractive to cybercriminals, any company that stores customer data can be targeted. The scale of the global scope of cyber threats is on the rise, and the total global expenditure on cybersecurity solutions is expected to be more than $133 billion by 2022.
Governments and regulatory agencies have created guidance frameworks to assist businesses in implementing appropriate cybersecurity systems in response to massive security threats. For instance, The National Institute of Standards and Technology (NIST) has developed a framework for combating malicious code and helping with early detection. In addition, there are unique initiatives and opportunities in cybersecurity like the GI Bill.
How to invest in cybersecurity?
Before you go out and purchase expensive cybersecurity software from the first company you see, you should consult an expert with proven experience implementing countermeasures for a variety of business types.
All businesses are different and require unique cybersecurity protocols depending on the various systems in place. A cybersecurity professional will have knowledge in all aspects of the playing field and will be able to provide you with a strategic and effective plan to secure your valuable data.
We're experts in security
Cybersecurity incidents are on the rise, and recent data reveals that cyber-attacks account for $400 billion in losses a year. Besides the financial loss, cyber-attacks also lead to loss of customer trust and diminished brand image.
In the digital age, cybersecurity is no longer a luxury but a necessity that can influence the survival and success of your business. And since cybercriminals are always looking for new ways to infiltrate sensitive company data, you must ensure your business invests in the appropriate cybersecurity systems.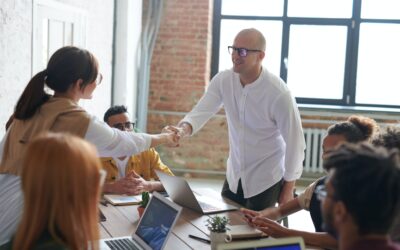 Amazon Web Services is understandably a difficult platform to adapt to and utilize fully upon first getting started. Some organizations can be selected to become certified partners to indirectly extend services to help build on the Amazon Cloud. Finding a certified company to help build out is undoubtedly the best way to significantly simplify, streamline, and reduce the cost of utilizing AWS.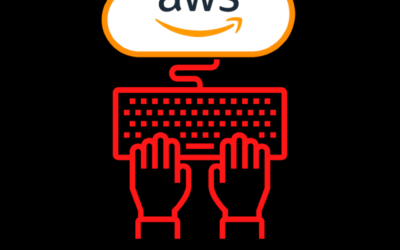 When a development team is building out an application, it helps to have access to the same resources, have the tools for planning and testing, and to have access to the application all in one place. CodeCatalyst comes with a slew of continuous integration/continuous development (CI/CD) tools and can leverage other AWS services and be connected to other AWS projects on an account. As a collaborative tool, it is easy to introduce new members into the project and to log all activity or all tests from a single dashboard. It's a complete package of all the tools needed to securely work on every step of an application's lifecycle.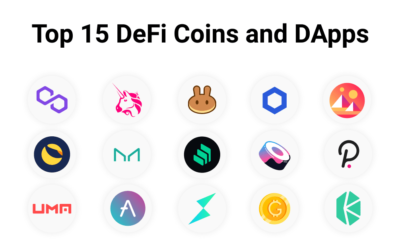 In this article, we highlight 15 of our top DeFi picks for 2023. By the end of this article, you will understand the basics of DeFi, some of the top projects, and how to get in on the action.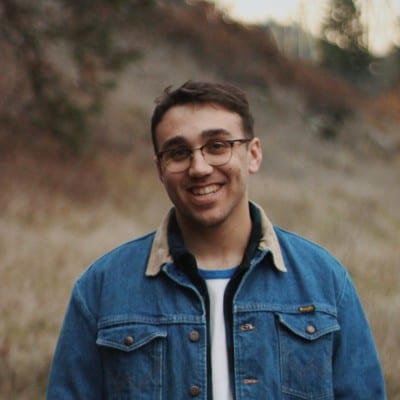 Travor House
A self-motivated digital marketing specialist with 3+ years of experience advertising in the financial services industry.
While I wear several marketing hats, my primary focus is on content strategy and curation.
I aim to consistently challenge myself and position my skills toward personal and professional endeavors that lead to measurable results.