Before the advent of cloud platforms and virtually hosted servers, physical servers bore multiple responsibilities, such as Exchange server, SQL server, File server, etc. Because these servers were located in an on-premises location, you couldn't access them remotely, resulting in longer service outages, especially if you didn't back up the data.
Such limitations precipitated the need for a robust solution - something accessible from any location at any time. In this article, we will dive into the basics of cloud computing then show you 10 of the providers that inspired us going into the new year.
Download 10-Step Migration Checklist
Businesses lose millions of dollars every year due to inadequate migrations. Don't let a bad migration leave your business struggling.
Table of Contents
What are cloud providers?
Cloud providers give you the flexibility to build, manage, and deliver small and large-scale web and mobile applications. With virtual server hosting, they provide you with diverse resources over the internet, such as big data analytics, IoT, compute, and more to streamline development.
Cloud resources are typically offered with plug-and-play capabilities, allowing you to use only what you need, when you need it.
Why do you need a cloud provider?
Cloud computing offers numerous perks that are key to keeping up with the technology curve of modern-day applications. Here are a few ways that cloud computing can benefit your business:
Save money
Cloud computing platforms enable you to save loads of money, including the up-front cost of servers and hardware to get your organization started.
Speed
The majority of cloud services are offered as self-serve, pay-as-you-go, enabling you to provision large quantities of computing resources in a matter of minutes.
Scalability
Cloud computing gives you the flexibility to access resources right when they're needed. Rather than having a single threshold, set specified parameters to scale your capacity when demand increases and pump on the brakes when demand decreases.
Security
Most cloud platforms offer an array of policies, technologies, and controls that protect your apps, data, and infrastructure from threats - thus enhancing your overall security stance.
Reliable
Backup your environments in the cloud and get on-demand access to your data to avoid any unnecessary downtime.
Top 10 cloud providers of 2023
With over 800 vendors worldwide, each with its own unique benefits and aims, we present a few that have made the greatest impact leading into 2023.

Amazon Web Services (AWS) is the world-leading cloud vendor with over 200 integrated features and services. AWS offers a free tier that enables you to test various services free of charge and without any commitments.
With 77 Availability Zones and 24 geographic regions, AWS makes up over 30% of the cloud market share.

Like AWS, Microsoft Azure offers an abundance of on-demand computing services designed for efficient building in the cloud.
Azure offers four different kinds of cloud computing: Infrastructure as a service (IaaS), platform as a service (PaaS), software as a service (SaaS), and serverless.
Check out our Microsoft Azure analysis.

The Google Cloud Platform (GCP) is an assemblage of services that operates on the same infrastructure used to power Google Search, Youtube, and several other tech behemoth offerings.


Salesforce offers cloud-based CRM, customer service, marketing automation, sales, and much more. Their customer relationship tools suite can help you grasp a data-driven approach for your business.

IBM blends PaaS with IaaS to provide a holistic cloud experience. Like AWS and Microsoft Azure, IBM has an abundance of services to help simplify many software development tasks.

Digital Ocean is designed to meet developers' needs for deploying and scaling applications that run simultaneously on multiple computers. As the third-largest hosting company globally, Digital Ocean has two primary product offerings - compute and storage.

Dell technology combines the capacity of VMware software and Dell Technologies infrastructure to provide an integrated multi-cloud approach. As a hybrid, multi-cloud provider, Dell focuses its core offering around storage and data protection.

Adobe Creative Cloud is unlike the other vendors and focuses on the creative sector of cloud computing. With a Software-as-a-Service (SaaS) offering, Adobe provides an array of tools geared towards graphic design, video editing, photography, and more.

Dropbox is a robust cloud storage solution designed for various business sizes to store files and documents on a remote cloud server. Dropbox allows users to access any saved data or content from any device with an internet connection.
Cloud Migration Checklist
Text MIGRATE to (415) 890-6431 and receive our FREE 10-step in depth checklist to a cloud migration. Thousands of businesses every quarter fail during their migration, costing them sometimes hundreds of thousands of dollars. Don't let your migration leave your business in shambles.

CCAI's all-in-one integrated SMS platform is designed for businesses to send text messages en masse with ease. Use artificial intelligence to have real-time, two-way discussions with your customers via voice, email, SMS or MMS.
Where to learn about cloud computing
All of these cloud providers are working to revolutionize how we use technology. Most major organizations are already connected with the cloud; therefore, adapting this technology can position you alongside some of the major players in big tech.
There are many online services available to teach you about coding and cloud, such as Best Bootcamp. By putting your best foot forward in cloud education, you can join the cloud computing revolution, too.
How to choose a cloud provider partner
Failed migrations to the cloud can damage your business and drain your bank account. Without a cloud provider well established in careful management of cloud infrastructure, your organizational integrity is exposed to severe, multi-level risk.
Understanding your goals
Before committing to a partner to guide your cloud journey, you need to ensure that they possess the technical expertise to fulfill your requests. If their requisite knowledge is bona fide, and you trust them to bring your concept into fruition, then you may consider inviting them to carry out your company's vital project.
Expertise
Many of these cloud providers offer certifications for achieving various milestones. One of the first things on your checklist should be vetting their accomplishments.
You could ask to see any certifications or ask them questions to see if they meet your standards. Either way, by applying a few safeguards in your assessment process, you can easily sift out the bad seeds.
Multi-vendor relationships
A partner with various vendor relationships will help you take advantage of several cloud offerings. Rather than being complacent with a single vendor's services, you can specify the offering that fits your specific requirements and choose accordingly.
AllCode is a cloud partner with multi-vendor relationships. Over the years, the trust we have built with our vendors makes us a primary option for companies of all sizes, enabling dynamic support for the best service offerings across various cloud providers.
AllCode contains multiple certifications from AWS - the leading cloud vendor across the globe. These certificates acknowledge our skills as suitable for developing, deploying, managing, and scaling workloads in the cloud.
Our depth and breadth with the cloud will ensure that you're benefiting from all that the cloud has to offer in the most cost-efficient way. Get in touch and learn how we can make your cloud journey swift and lofty.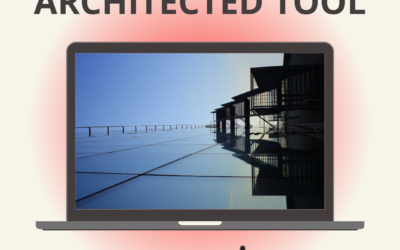 The AWS Well-Architected Framework is a set of standards for best practices designed to maximize efficiency, stability, security, and resilience on the platform. These are some incredibly difficult standards to achieve and it is ideal to seek help from a third party to review the infrastructure. Amazon does provide additional tools for helping to verify that an environment does meet standards.
At the time of writing, AllCode recently entered AWS' Think Big for Small Business Program, granting us better reach in the public sector. This article is meant to review what that means for our potential clients and how they can benefit from working with partners of the Think Big for Small Business Program.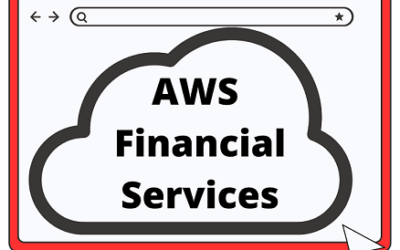 While the Amazon Cloud at large is meant to be flexible in how it is applied, there are a number of services that are more directly tailored to specific industries. The financial industry for example has solutions set out to help them merge their usual operations with the benefits cloud technology can provide. It has provided many companies with the capability to adapt to new regulations and further optimize their existing services.While the Amazon Cloud at large is meant to be flexible in how it is applied, there are a number of services that are more directly tailored to specific industries. The financial industry for example has solutions set out to help them merge their usual operations with the benefits cloud technology can provide. It has provided many companies with the capability to adapt to new regulations and further optimize their existing services.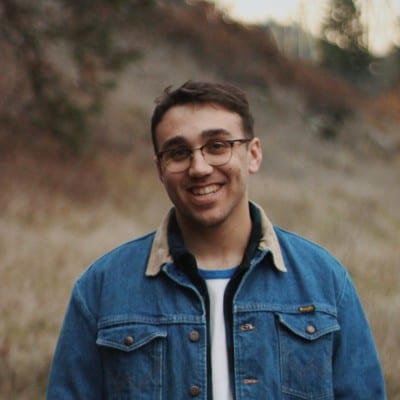 Travor House
A self-motivated digital marketing specialist with 3+ years of experience advertising in the financial services industry.
While I wear several marketing hats, my primary focus is on content strategy and curation.
I aim to consistently challenge myself and position my skills toward personal and professional endeavors that lead to measurable results.