Offshore, Onshore, Nearshore, and Hybrid
Software Development
https://allcode.com/wp-content/uploads/2020/05/07172632/outsourcing-development.png
Nearshore
,
Offshore
, and
Onshore
Software Development describe software development teams, each with its particular advantages and drawbacks.  
"Shore" denotes the location of the software developers.
Nearshore:
A software company operating in time zones near your company: geographic, cultural, and temporal proximity provides an immediate, permanent benefit, and diverse options among regional leaders.
Offshore:
A software company located abroad: despite initial cost-efficacy, logistical complications abound, diffusing anticipated savings
Onshore:
A software company located in the same country as your business: provides local know-how, but may lack the network required for global solutions and can be cost-prohibitive.
Hybrid:
A software company delegates an onsite and offsite team to the project: provides the local know-how and geographic advantages of an onshore company, meanwhile presenting a cost-effective solution, similar to an offshore team.
https://allcode.com/wp-content/uploads/2020/05/07180218/outsourcingoptions-1.png
Let's go into the details of each option!
Onshore Software Development
Instinctively, companies want to hire a software development team in their locality in the interest of face-to-face interaction with their team.  Being onshore, they will share linguistic and cultural commonalities, whereas offshore teams frequently do not.
Although the onshore option offers clear, direct communication, there is one apparent downside - the cost.
Hiring an onshore team can be nearly two to three times more expensive than hiring nearshore or offshore resources. If your company prioritizes a budget-friendly option, hiring an onshore workforce may not be advantageous.
Offshore Software Development
An offshore software development team is a company located abroad.
Offshore development is a great way to get the job done cheaply, but it poses significant obstacles.
Hiring abroad implies time barriers and delayed communication, which are not only frustrating but a constant risk to your company. The inevitable distance and time disparity can disrupt efficient communication, especially if the development team presents socio-linguistic barriers.
Nearshore Software Development
By hiring a nearshore team, you get the best of both worlds!  Since nearshore companies are located in neighboring countries, there is an insignificant time difference, facilitating instantaneous, hassle-free communication with your development team during regular work hours. 
In addition to geographic and cultural proximity, outsourcing costs are competitive with those offshore development, with long-term savings accrued not only in financial terms but also in job satisfaction.
Hybrid
Effectively, Hybrid software development is a combination of the onshore and offshore models for delivering products and services.
An onsite and offsite team is assigned to the project and is required to distribute the workload. Because the team is split into two sectors, businesses can take advantage of the cost savings and time-productive communication that is associated with onshore and offshore development models.
Conclusion
Finding the best option for your team depends on business goals and expectations, both in the near-term and extended into a successful future. Before shopping for the development team that will run your next Fortune 500 company, think carefully about what they have to offer and how well they can deliver on your expectations!
Allcode has development resources across the globe and is prepared to help you figure out the best option for your establishment.
Get in touch!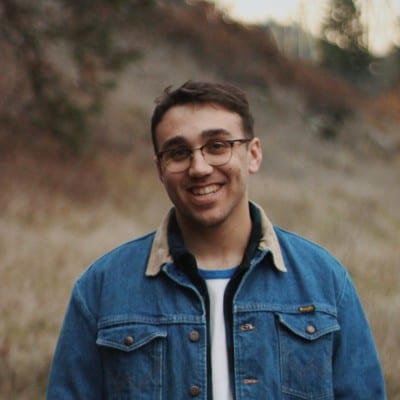 Travor House
A self-motivated digital marketing specialist with 3+ years of experience advertising in the financial services industry.
While I wear several marketing hats, my primary focus is on content strategy and curation.
I aim to consistently challenge myself and position my skills toward personal and professional endeavors that lead to measurable results.