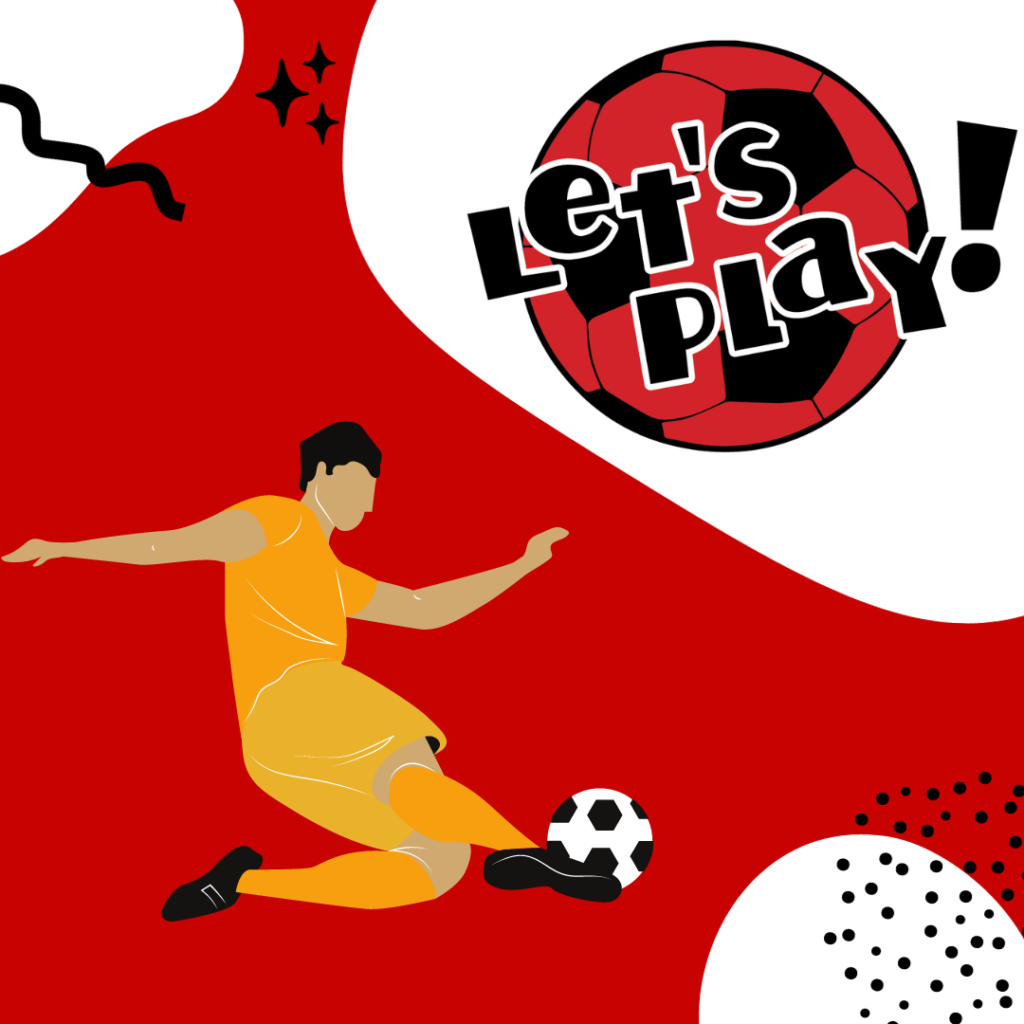 Let's Play Soccer – Website Redesign
 LPS faced challenges with an outdated website, inefficient user experience, limited functionality, and scalability concerns.
AllCode's solution included a modern website design, an enhanced user interface, robust functionality, and a scalable architecture.
Let's Play Soccer (LPS) is a vibrant and passionate community of soccer enthusiasts who share an unyielding love for the sport. Committed to spreading joy and forging meaningful connections through soccer, LPS sought to revolutionize its online presence. To achieve this, they partnered with AllCode, a leading technology solutions provider known for its innovation and expertise in web development.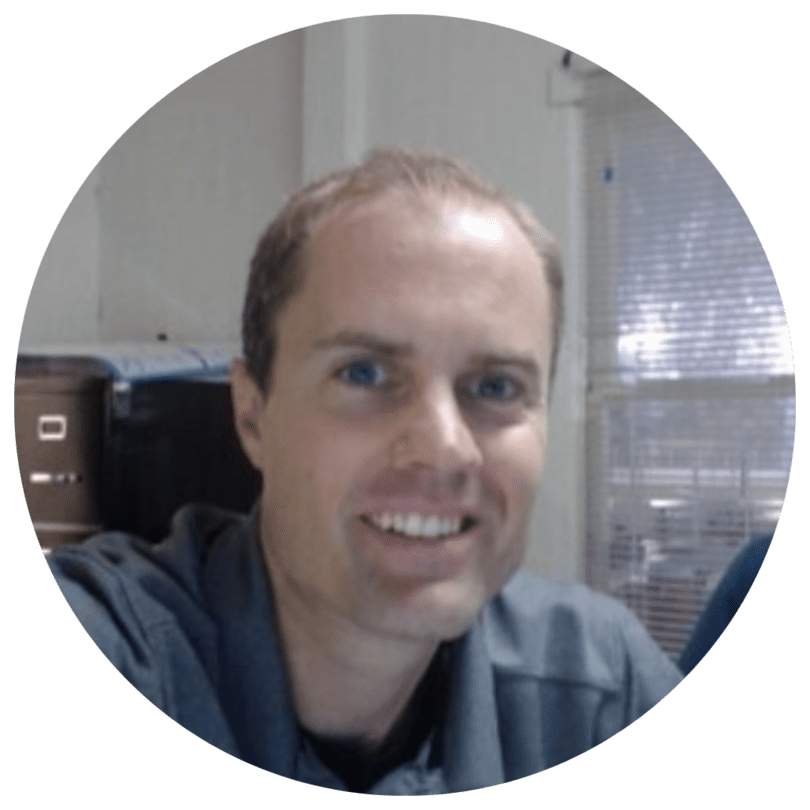 I just wanted to say thank you for all the work you and your team put into the new website! I am really impressed with the few issues we've had to resolve.
I also want to say a special thanks to Hans and Sabine for how quickly they are responding to the bugs and how much attention they put into testing prior to launch! They have been excellent to work with!
This project has been a well executed thanks to AllCode! 🎉
- Bryan Burns, Let's Play Soccer
LPS faced several significant challenges that hindered its online presence and overall operational efficiency:
Outdated Website: LPS had an outdated website that no longer met the evolving needs of its growing community. The website lacked modern features, user-friendliness, and scalability.
Inefficient User Experience: Users found it difficult to navigate the website, register for events, and engage with fellow soccer enthusiasts. This put a damper on overall user satisfaction and engagement.
Limited Functionality: The existing website failed to showcase all of the features offered by LPS such as team management, payments, and 
Scalability Concerns: With plans to expand its operations and accommodate a larger community, Let's Play Soccer needed a website capable of handling this level of growth.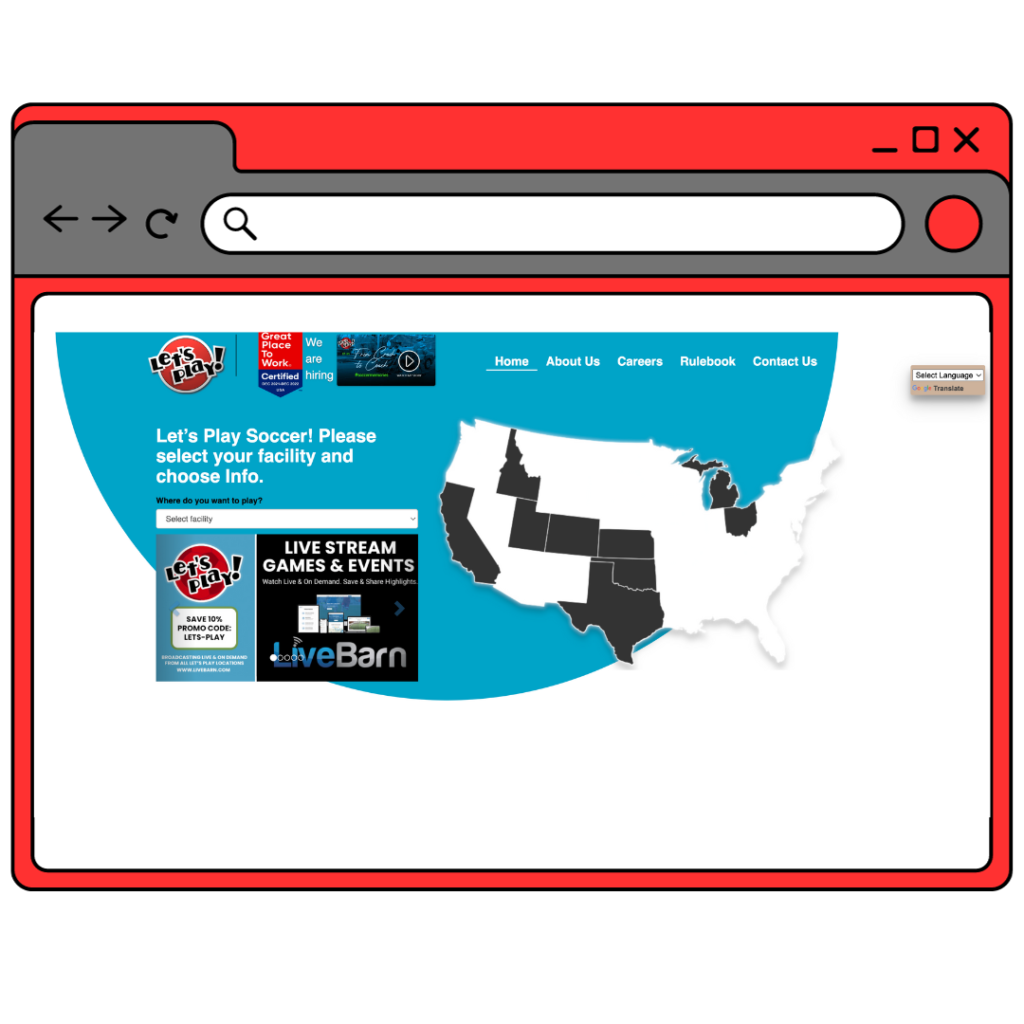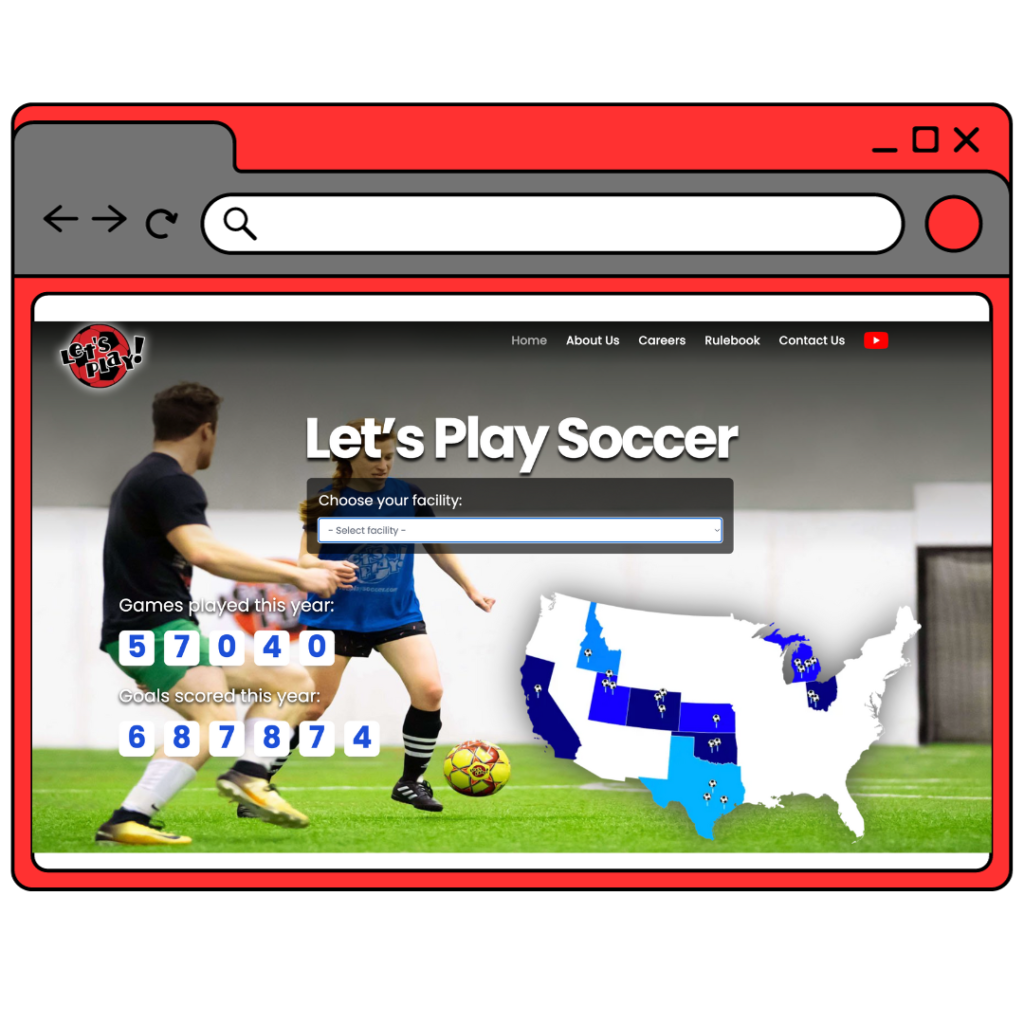 AllCode took on the challenge of transforming LPS's online experience, delivering a comprehensive solution that addressed each of the organization's unique challenges:
Modern Website Design: AllCode designed a visually appealing, user-friendly website that embraced the latest web design trends. The new design immediately captivated visitors and improved their overall experience.
Enhanced User Interface: The website boasts an intuitive and streamlined user interface, making it easy for members to register, interact, and access crucial information effortlessly.
Robust Functionality: AllCode integrated advanced features such as team management tools, event registration, payment processing, and direct communication channels. These enhancements empowered LPS members to engage with the community and manage their soccer activities seamlessly.
Increased User Engagement 
The modern website design and enhanced user interface resulted in a significant increase in user engagement, with members spending more time on the platform.
Enhanced Usability 
Members have already reported a higher level of satisfaction with the improved user experience, leading to increased participation and membership retention.
Streamlined Team Management
The website's robust functionality streamlined operations for LPS, allowing administrators to manage teams and events more efficiently.
Ready-to-Scale Online Presence
With a scalable architecture in place, LPS is well-prepared for future growth and expansion, ensuring a seamless experience for both current and future members.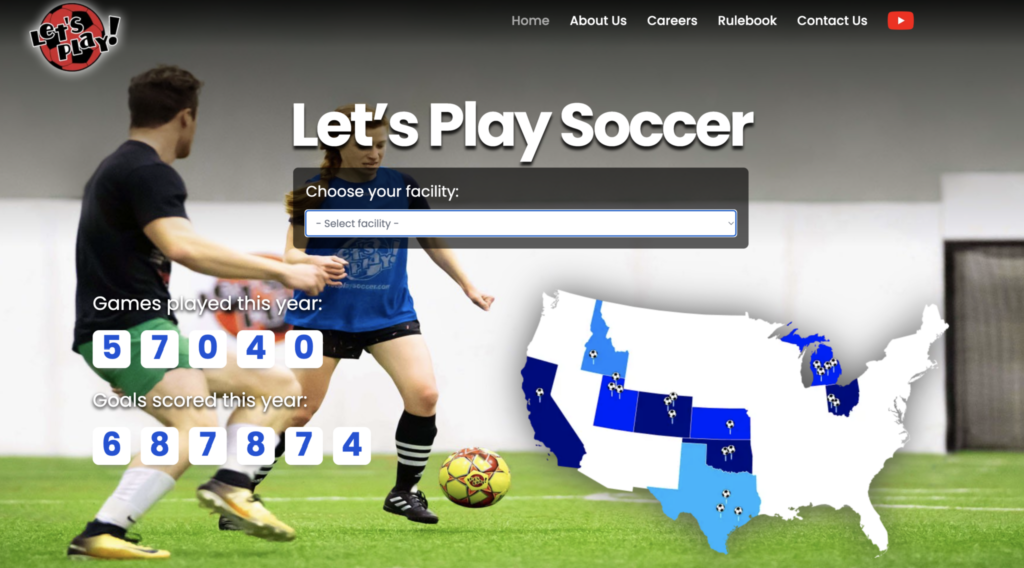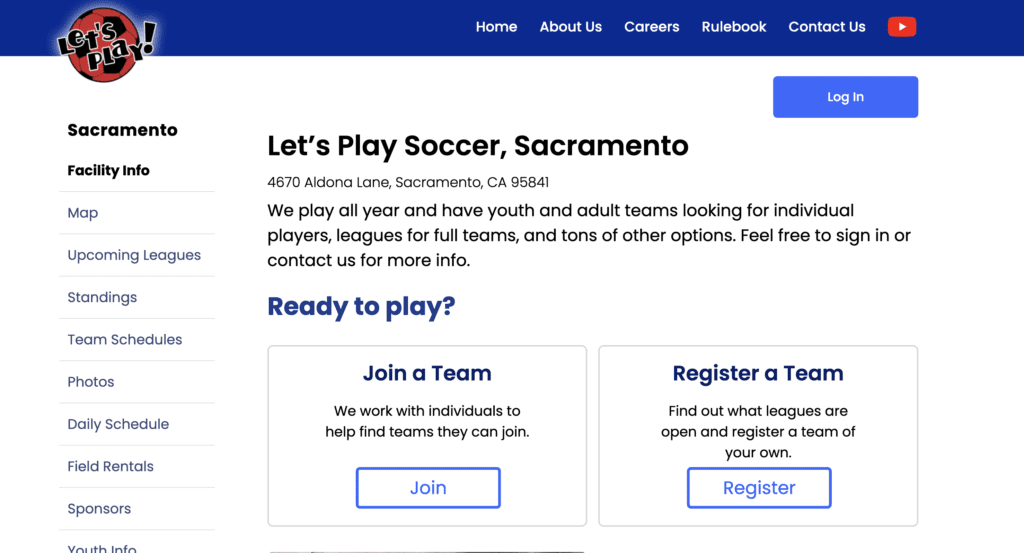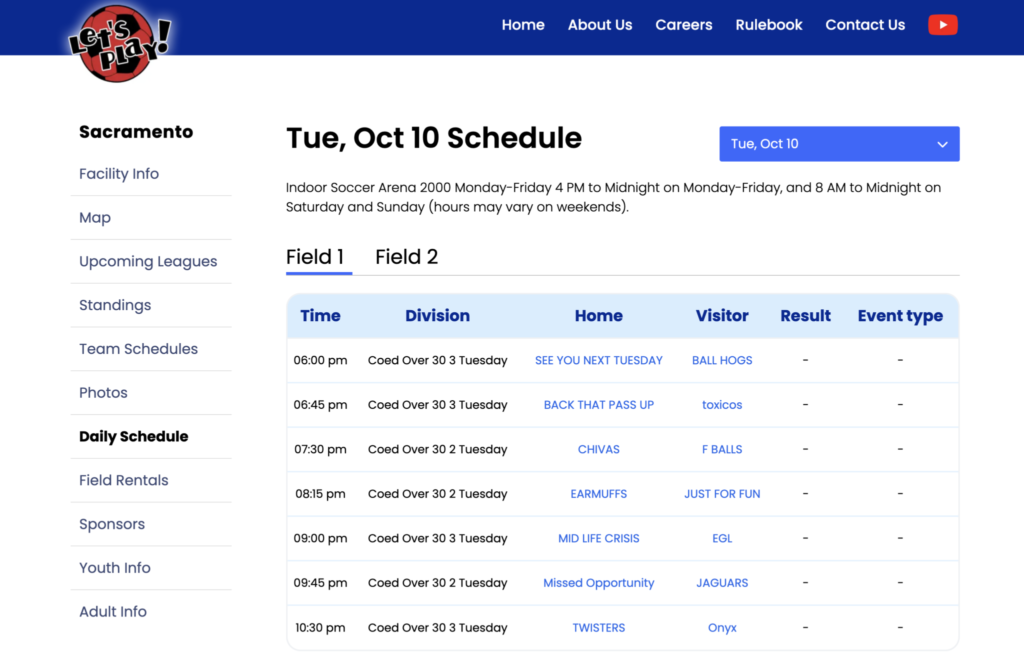 Our Solutions Enabled LPS to

Easily manage all facilities on one platform

Make full use of the 23 facilities to boost ROI

Increase revenue by 40% with Player Registration Fee

Perform accounting and payroll duties